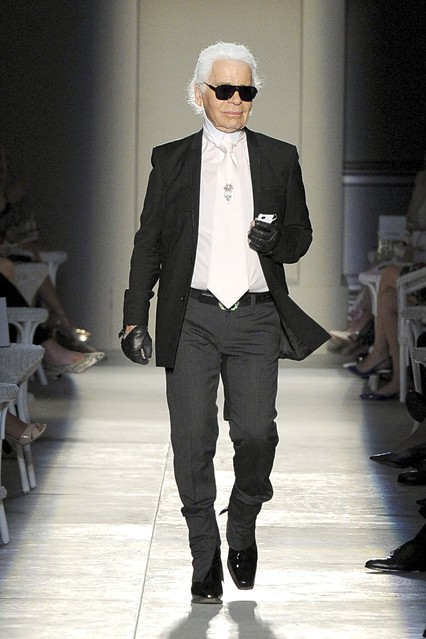 Yes, you read it correctly. Mr. Lagerfeld himself (Chanel royalty) announced that he plans to host a fashion show in Dallas. To him, it's the best fit to follow the recent pre-collection show he held in Scotland this past December.
So, what made Karl Lagerfeld choose Dallas as the next spot? "To do the opposite, next time, in a year, I will go to Dallas," said Lagerfeld. "You know why? First of all, I love Texas. I love Texans. There's another reason. When Chanel reopened, the French press was beyond nasty. The only press that understood it immediately was the American press - so I think it's a nice thing to go there."
To learn more about the show and why we shouldn't expect to see a memoir from this esteemed fashion designer, check out the full article on the British Vogue website here.