Designing your first home as a couple can be daunting. Between consolidating beloved objects and selecting new pieces that blend (often divergent) aesthetic sensibilities, the process can be the ultimate exercise of negotiation. But with a few simple guidelines courtesy of the expert design team at Dallas-based agency, Swoon the studio, it can also be fun and rewarding as you create a memorable, comfortable and inspiring place you both call home.
Strength in Numbers
In addition to the boxes of wedding presents you're unpacking, chances are you're also combing through your share of personal photographs, sentimental objects and collections. The key to integrating these things into your new home in a cohesive and chic way is to first cull (do you really need that assortment of mismatched coasters from your favorite haunts?) and then group like items into smart arrangements.
A lovely curated record collection can look incredibly cool lined up on a single shelf in the living room. Have scores of books? Ditch paper jackets for a more sophisticated look. Arrange on shelves by topic, punctuated by the occasional substantial object like a piece of pottery or a large crystal. Open a couple of your favorite art, design or photography tomes and lean them on your shelves so you and your guests can enjoy what's inside. Pick your favorite photos and works of art and cover an entire wall in a salon style gallery arrangement for a big visual (and emotional) impact.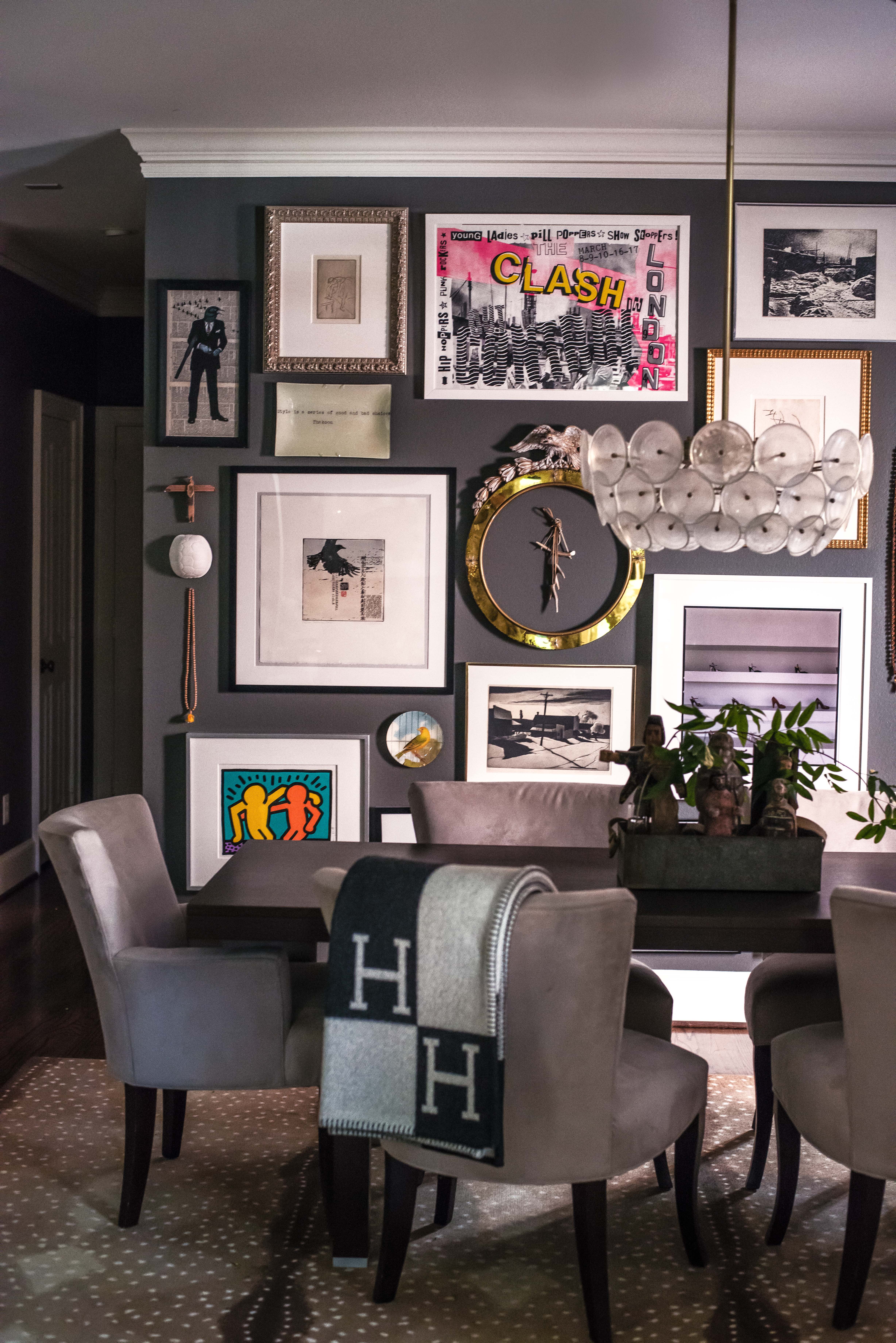 It's All in the Mix
Just because one of you is a modern minimalist and the other gravitates toward a more layered, traditional look doesn't mean you're doomed to a decorating impasse. The most interesting rooms feature furniture and accessories boasting a mix of styles, eras and pedigrees (think high low). The key is to be mindful of scale and materials. Soften a more masculine, clean lined walnut credenza with curvaceous ceramic lamps and a show stopping brass mirror. Pair that beloved Louis chair with a smaller scale mid-century leather sofa for an elegant collected vibe.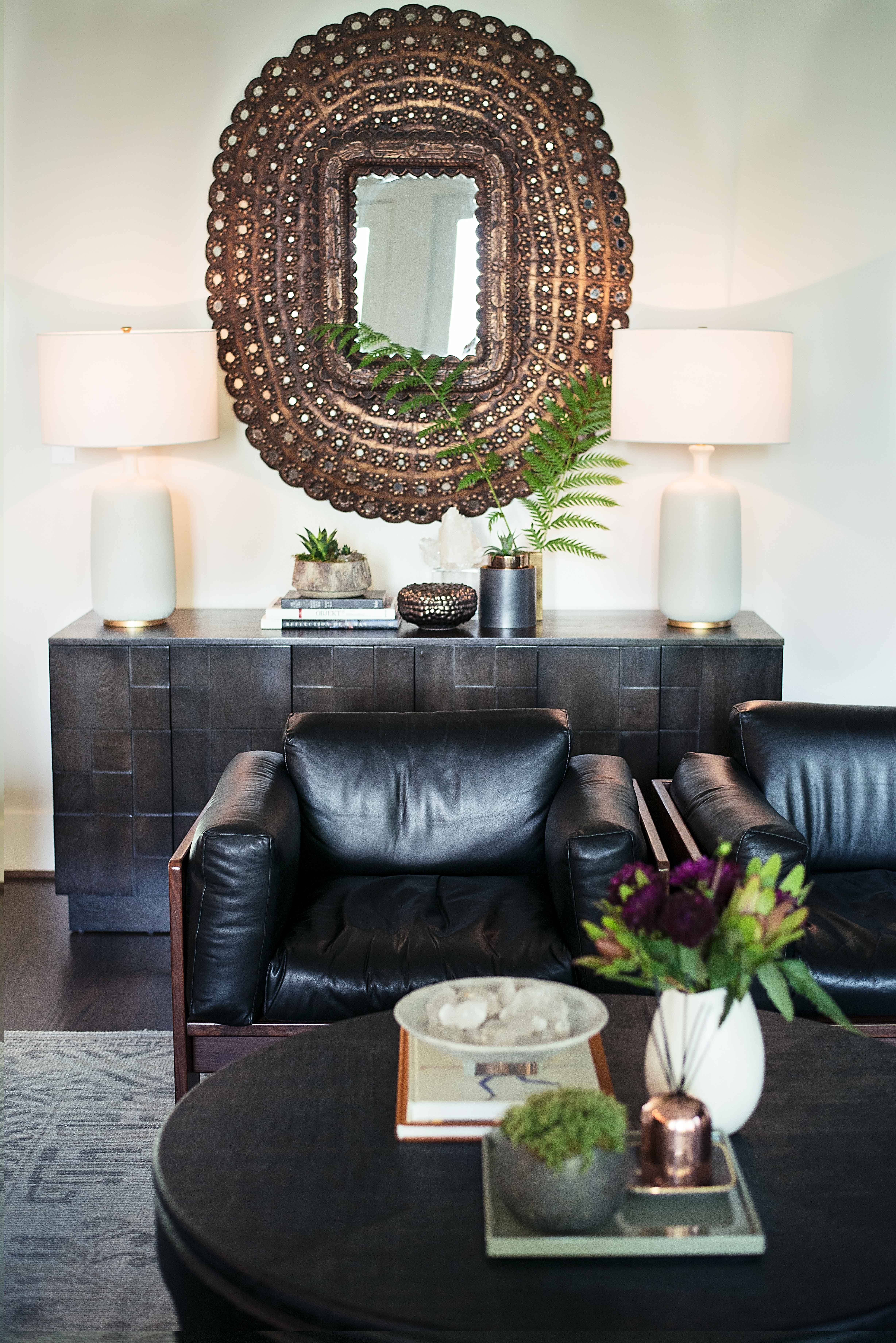 Keep It Calm
You spend nearly half your life sleeping, so your bedroom should feel like a retreat. Keep things harmonious and soothing by honing in on beautifully crafted textiles in natural materials and keep clutter to a minimum. If possible, avoid having a television in the bedroom to encourage conversation and connection. This is your place to unwind as a couple.
Beautiful bedding is the foundation of the bedroom, so invest in well-made linen or cotton duvet covers, sheets and shams in white, ivory or grey. Pair with luxe/tactile pillows and throws in mohair or cashmere for a chic but cozy feel. Substantial nightstands or side tables are essential for corralling books, water and personal objects. Finish the room with beautiful accessories. Oversized floor mirrors, sculptural lamps, a plush vintage rug, custom art and fresh floral imbue the space with personality and visual interest.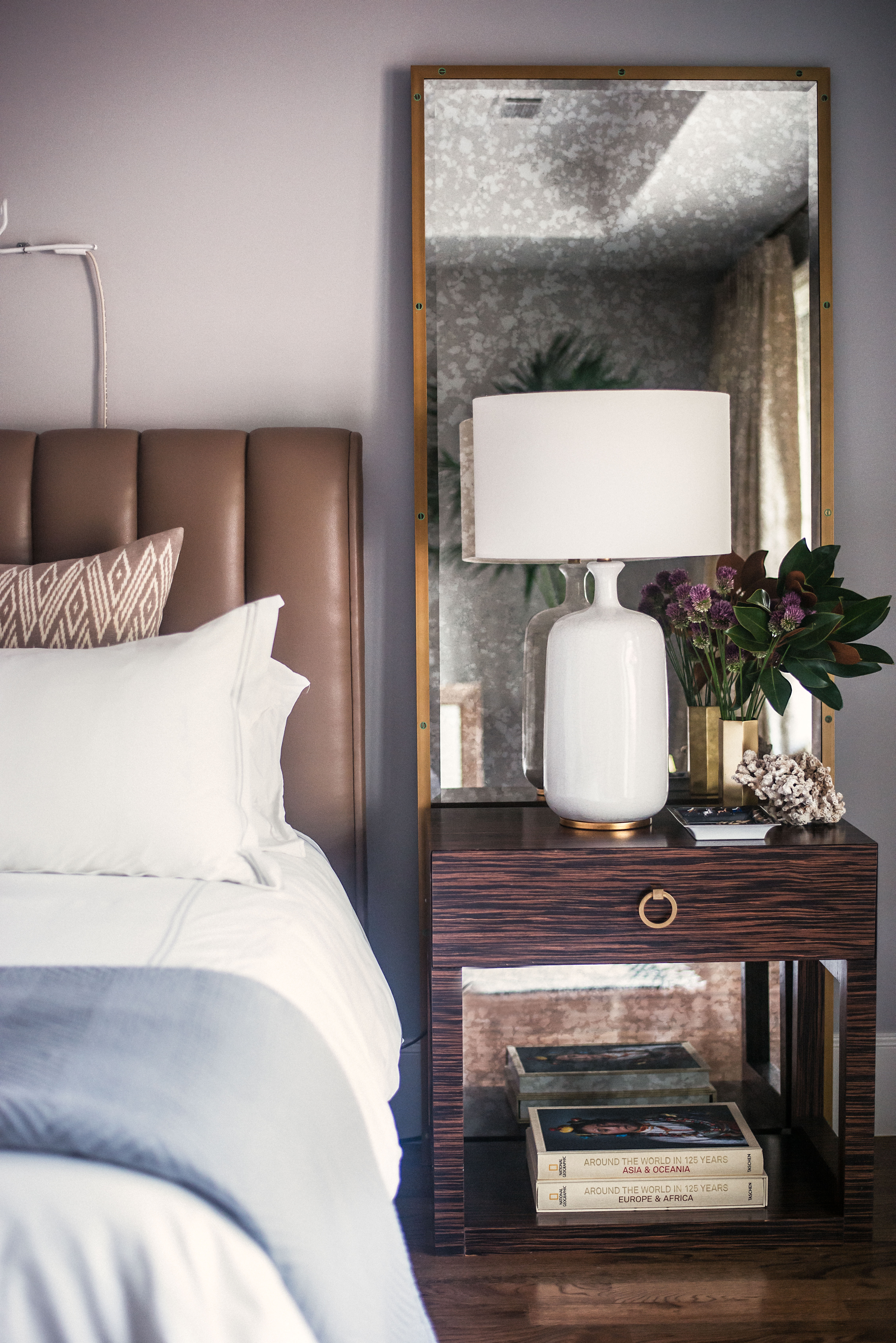 About Swoon: Swoon, the studio is a multidisciplinary design firm focused on residential and commercial interior design and luxury branding, identity and experiential projects. swoonthestudio.com.