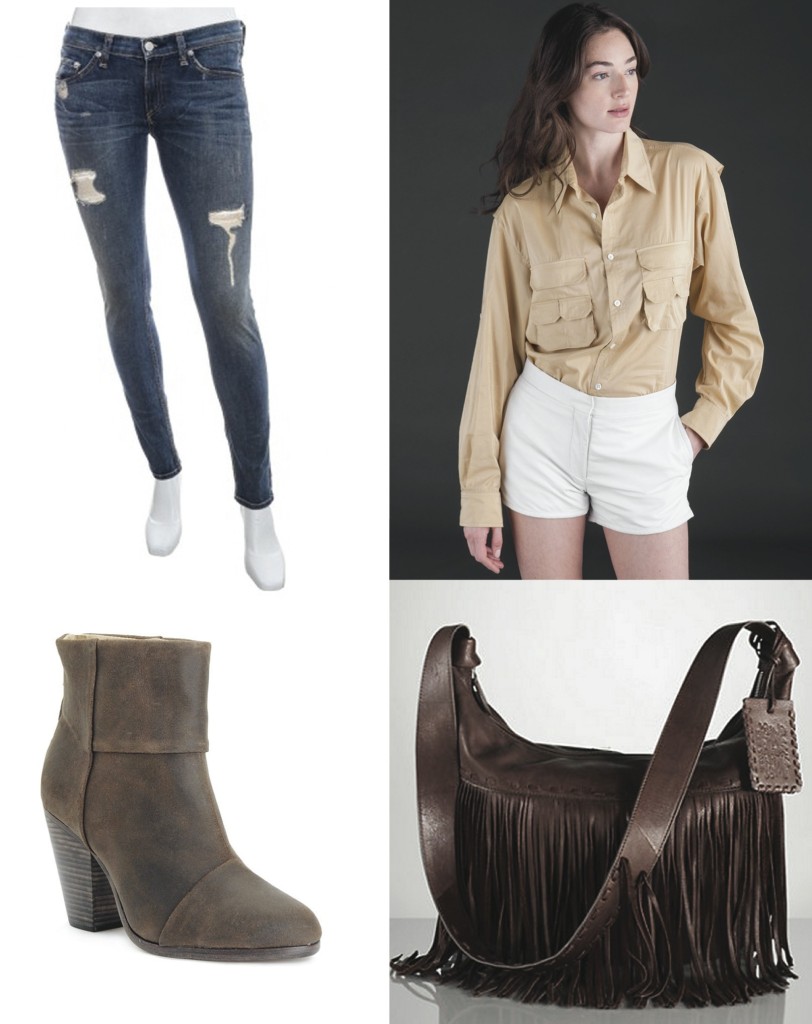 Top left: Rag & Bone Skinny Jean, Billy Reid Fisherman Longsleeve sleeve, Ralph Lauren Leather Fringe Cross Body, Rag & Bone Newbury Brown
Heading out west this summer? Whether it's the Colorado mountains, a camping trip in Utah, or a ranch in Montana, we have the essentials to keep you chic on your weekend getaway.  Don't miss these Skinny Jeans from rag & bone, the essential fisherman shirt from Billy Reid, and this southwestern fringe cross body bag from Ralph Lauren.  Pull the look together with classic Newbury boots from rag & bone.
And, while you are at it, check out the Resort at Paws Up in Montana - summer glamping is on our wish list!