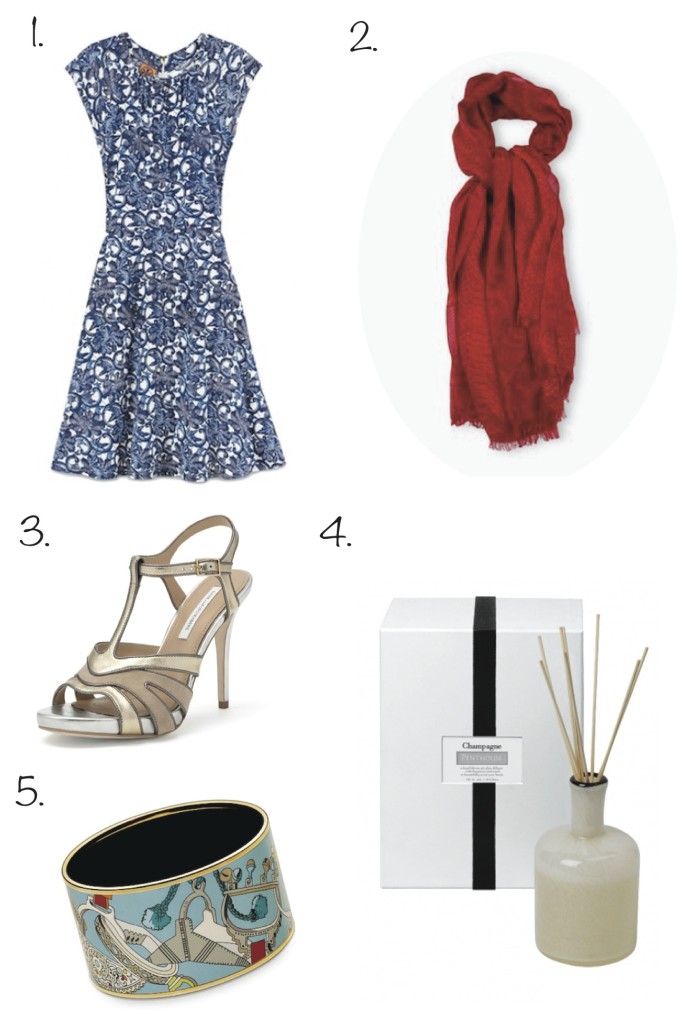 1. Tory Burch Sophia Dress 2. Stella McCartney Red Scarf 3. Julip Metallic T Strap Heel from DVF 4. Champagne Diffuser LAFCO NY 5. Concours d'Etriers from Hermes
Are you as ready for the weekend as we are?  Kick it off right with the new Tory Burch Sophia dress paired with weekend ready Julip Metallic T Strap Heels from DVF.  Add some bubbly to the mix, with the Champagne diffuser from LAFCO New York.  And, you can't go wrong with a dash of red from Stella McCartney.  This scarf will carry you right to the July 4th holiday when you pair it with your favorite white shorts and a denim top. And, the Concours d'Etriers bracelet from Hermes is a must-have for any lover of all that's red, white, and blue!
Cheers to the weekend!
* weekend tip: how about dining at Bistro 31 this weekend and catching a movie at the Highland Park Village Theater?  Showtimes here!