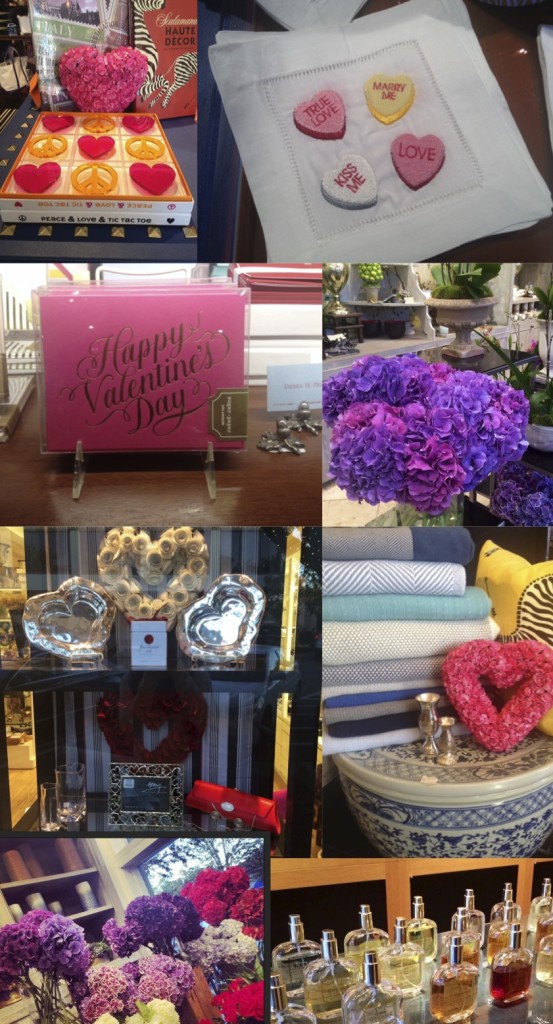 L-O-V-E is in the air at Highland Park Village.
February is the month for LOVE. Valentine's Day is February 14th and right around the corner.
Whether you're looking to spend your special evening at one of our restaurants, searching for a Valentine's inspired floral arrangement from Avant Garden, or a gift for your loved one at Madison, Highland Park Village is the perfect place to celebrate.  This month, we have our eyes on Santa Maria Novella fragrances at LAFCO New York, candles and decorations at St Michael's Woman's Exchange, and beautiful cards and cocktail napkins at Madison.
Still not convinced your special someone will know just how much you care? Splurge on a gorgeous piece of jewelry from Harry Winston, Judith Ripka, or William Noble Rare Jewels.   Or, simply present them with a Highland Park Village gift card and a day of shopping with our personal shopper.  The options are limitless.