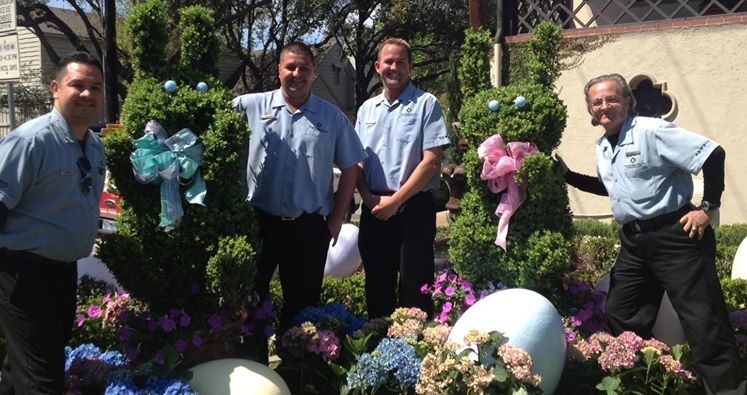 Here are some familiar Highland Park Village faces hanging with the bunnies.  Jack Boles valets left to right: Adrian, Jason, Darrell and Dave.
The Bunnies are Here!
Each year Highland Park Village welcomes spring with an adorable display of bunny topiaries, pastel eggs and beautiful spring flowers. This year we invite our guests and neighbors to take a photo of themselves with the bunny topiaries in front of rag & bone (corner of Douglas Avenue near Livingston) and email them to: Bunnies@hpvillage.com. Everyone who submits a photo will be entered in to win a $250 Highland Park Village gift card which will be drawn Monday, April 21.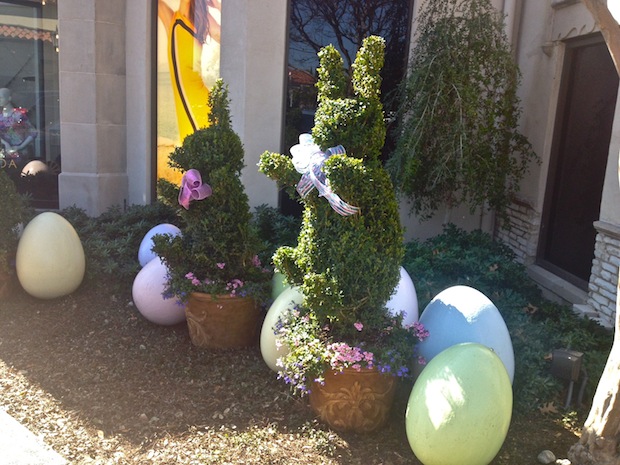 By submitting photos you agree to allow Highland Park Village to use the photos in all print and digital marketing campaigns. Gift card winners will be notified by email.