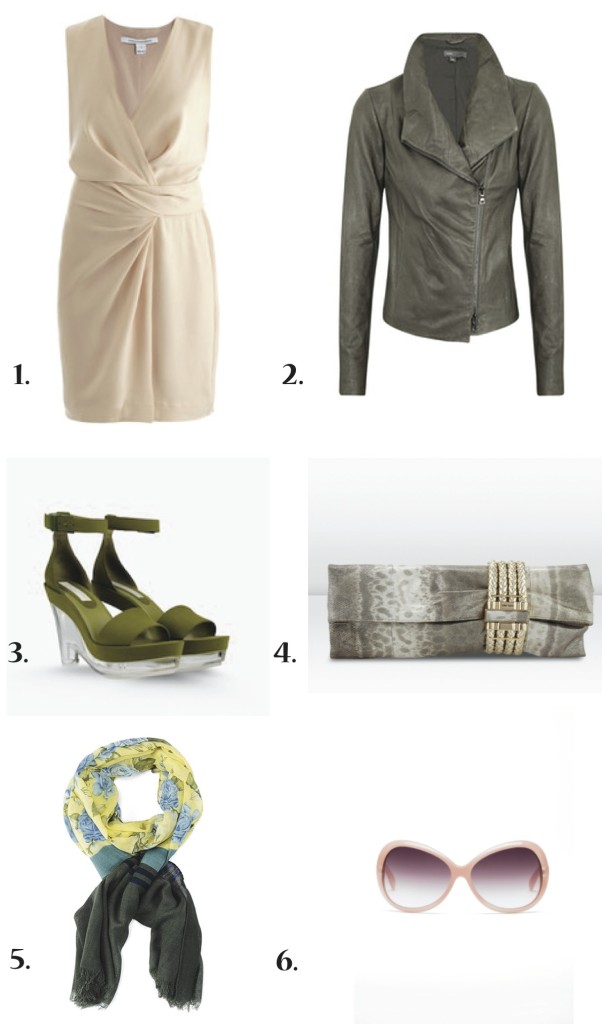 1. DVF Beyatta Sleeveless Dress 2. Leather Scuba Jacket 3. Stella McCartney Valerie Faux Suede Plexi 4. Jimmy Choo Chandra 5. rag & bone uzbeck scarf 6.Waikiki Sunglasses
Don't miss summer sales at Highland Park Village!  Here's a look we've pulled for summer.  We love the classic Beyatta dress from DVF and paired with a leather jacket from VINCE, this look will certainly take you into fall.  We're still swooning over the Stella McCartney leather plexi shoes (those heels!) and the rag & bone uzbeck scarf will provide you with the pop of color you need!  The Trina Turk Wakiki sunglasses are the perfect neutral.  And, the Jimmy Choo Chandra clutch is the perfect touch of glamour.
Happy summer sale shopping!