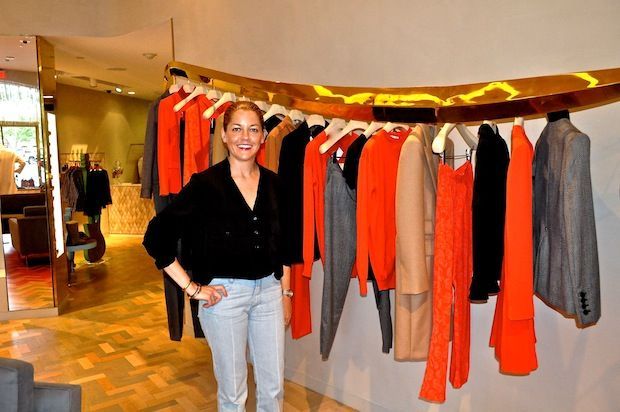 Today, we're sharing our Style Card with Erin Benson at Stella McCartney!
S&S: Please describe your background:
Erin: I grew up in Plano (Plano Senior High, before there was a West!), Texas Tech for Fashion Design, and stints at Louis Vuitton and Prada. I just moved back home from Chicago..burrrrr.
S&S: What is your favorite cocktail? Do you have a favorite patio to sip it?
Erin: Red wine with good company or a skinny rita at Mr. Mesero
S&S: What is your favorite thing to do in Dallas on your day off?
Erin: I am old school. I know everyone is into the Katy Trail, but I love a long White Rock Run, a mani/pedi follows of course!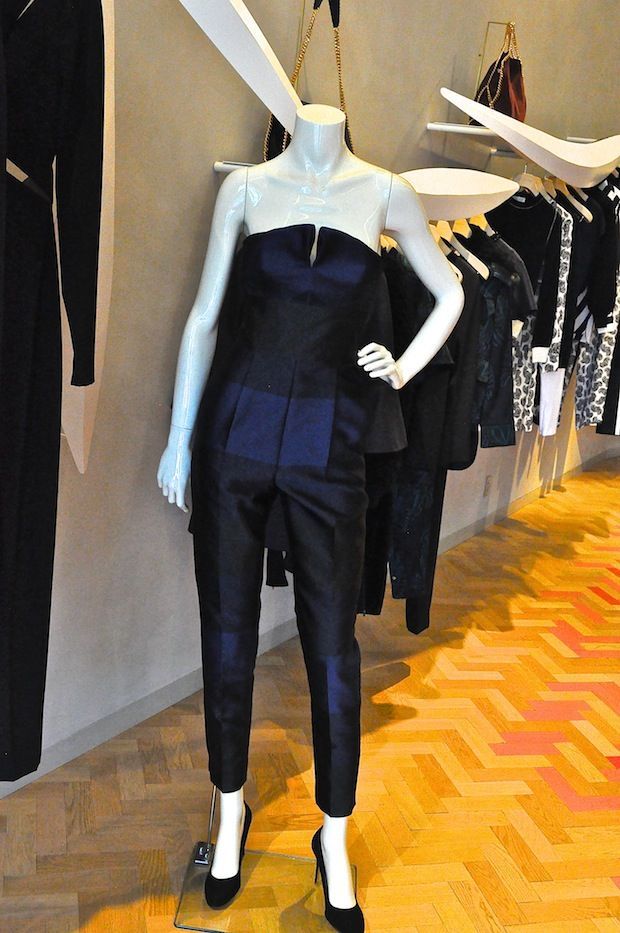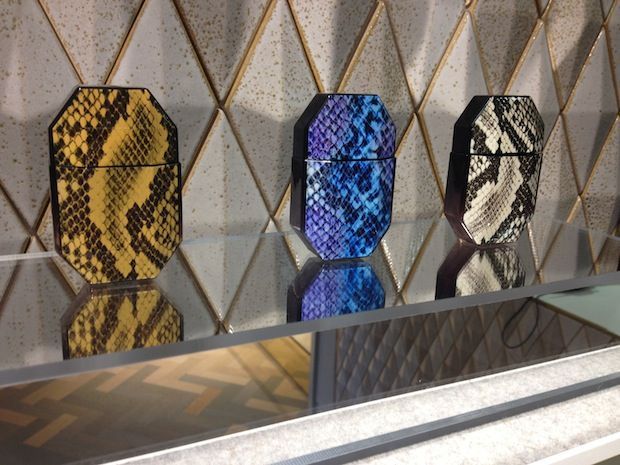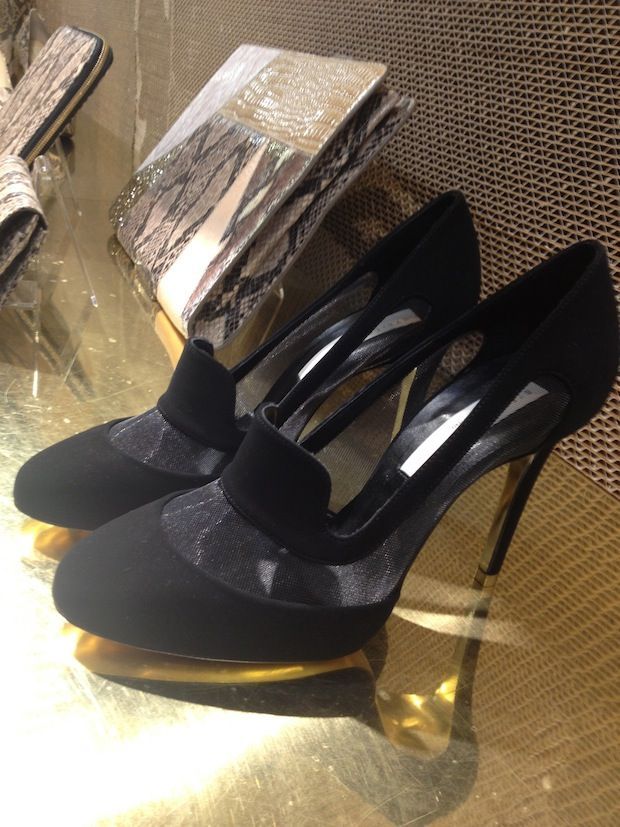 S&S: What are the top three trends you're loving right now?
Erin: Plaid/Tartan
Hearts-We have a fabulous cross body bag
Track pants/Bomber jackets
Menswear flats
S&S: What is one must-have in the store right now?
Erin: Look 25 from Winter 2013-The Tartan print is everything to me!
S&S: If you could pack a bag and go anywhere right now, where would it be and why?
Erin: Santa Monica, CA
The weather, the shopping, my brother lives on the West Side…and Abbott Kinney is near by for a great cup of Intelligentsia coffee and a stroll.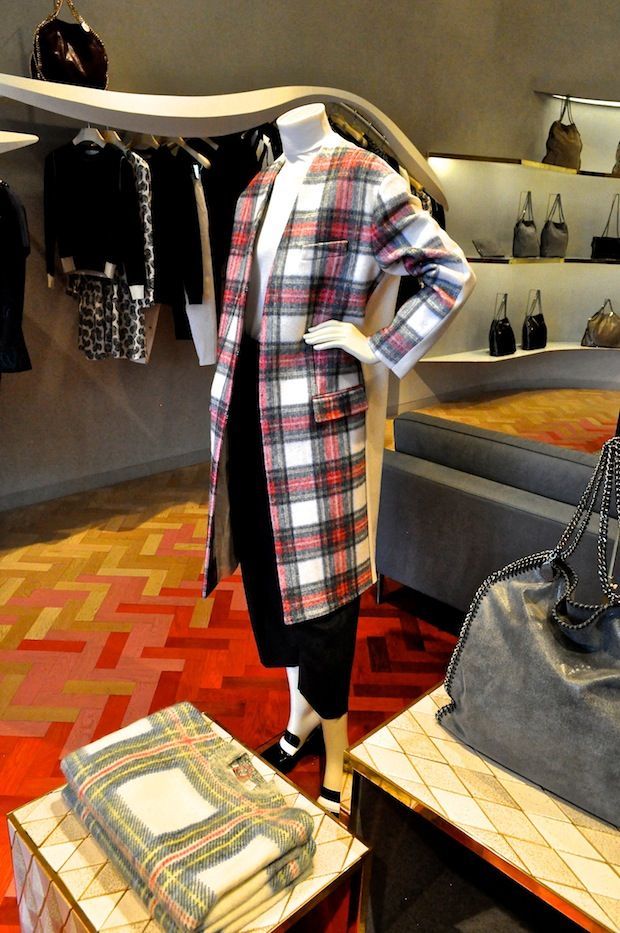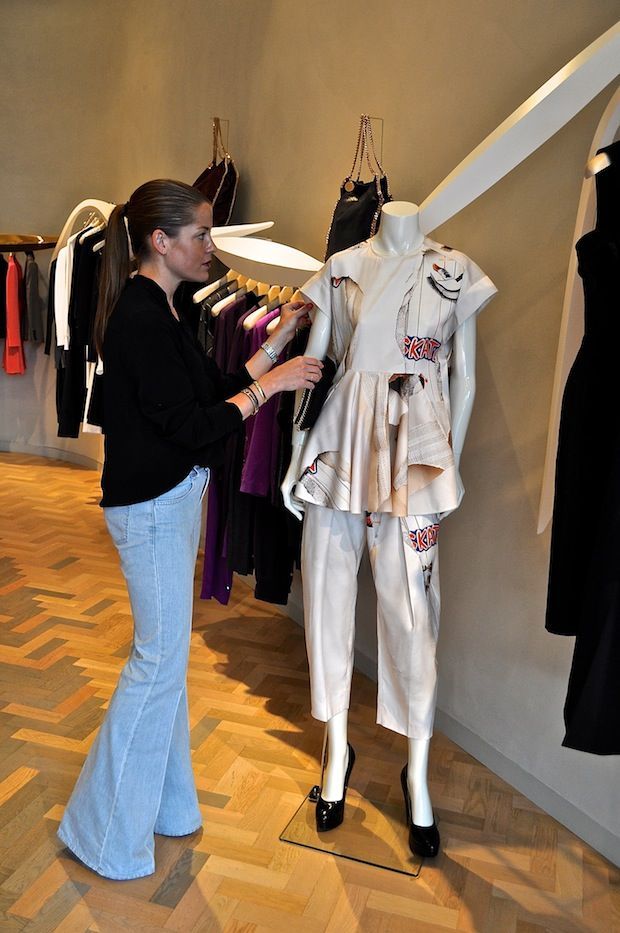 S&S: What is your tried and true accessory?
Erin: Diamond stud earrings
S&S: What are your must-read blogs and/or magazines?
Erin: Elle, W, Marie Claire, Manrepeller.com and the Satorialist.com. My guilty pleasure is US Weekly.
S&S: What would we find if we peeked inside your purse?
Erin: Sunnies, altoids, NARS "Fast Ride" lipstick, Stella McCartney roll on fragrance-also typically almonds and a Teas' Tea green tea from Whole Foods.
S&S: What excites you most about fall?
Erin: Jackets!
S&S: What is something most people don't know about you?
Erin: I have run 9 marathons. Malibu is #10 this fall
S&S: What is your favorite restaurant to meet up with girlfriends for dinner?
Erin: Mr. Mesero or anywhere with a patio. Marquee Grill at HPVillage is good too!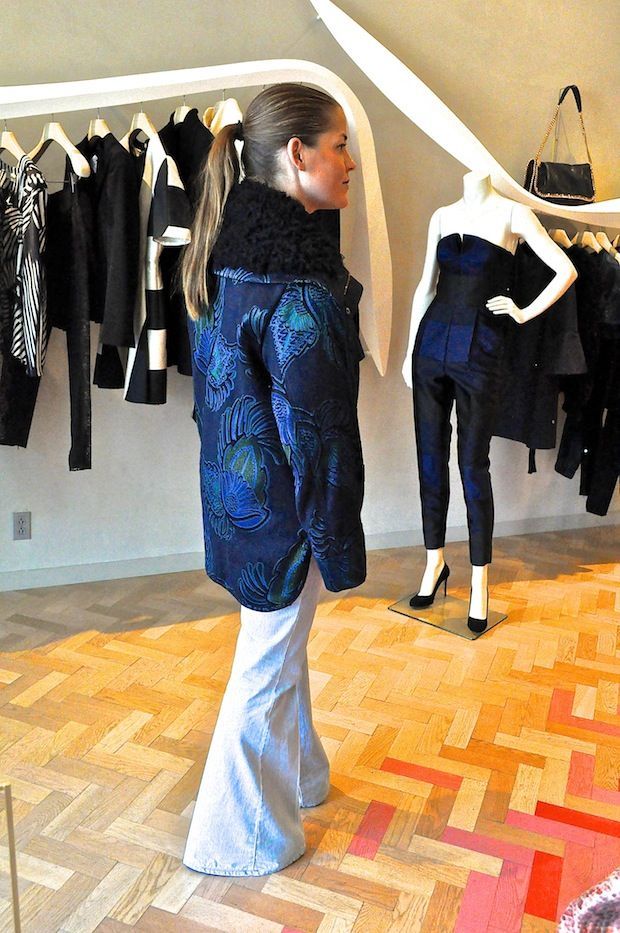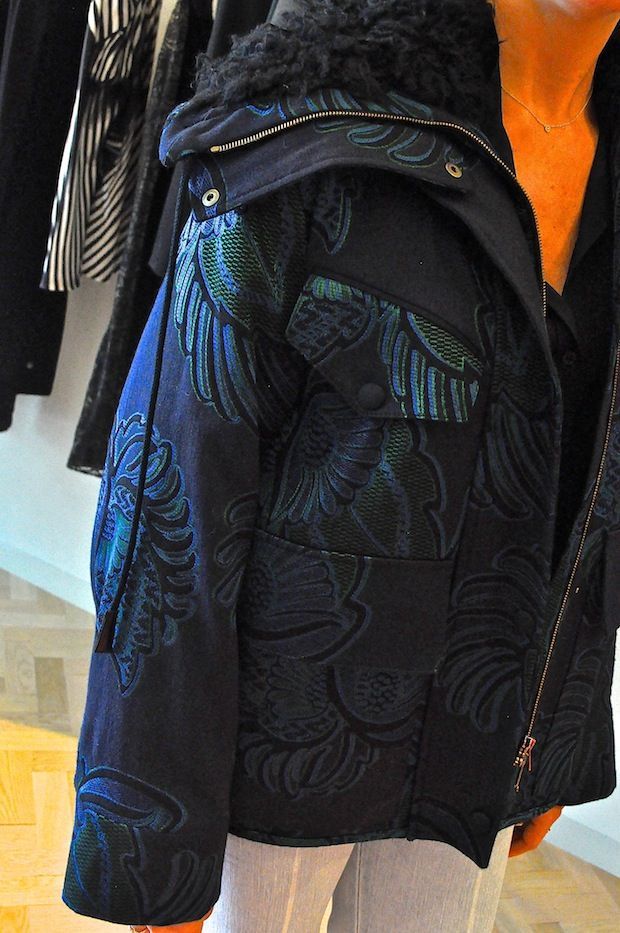 S&S: What are a few of your favorite pieces from the fall collection and how would you style them?
Erin: The Velez lace paneled pant, Estelle blouse, and any of the blazers. I believe in pieces that you can wear and style from day to evening
S&S: What do you like most about Highland Park Village?
Erin: The neighborhood atmosphere, the talent level here, and the luxe!
S&S: Describe your style in 5 words.
Erin: Track star with a rebel yell (ok..6 words!)
S&S: What is your signature fragrance?
Erin: Stella
S&S: Who do you get style inspiration from?
Erin: My mother. I also admire a combination of Kate Moss and Miranda Kerr. I mix a lot of their looks.
S&S: What's your go-to outfit for a long brunch?
Erin: There is always a strong jacket/blazer involved. I am not really a heels girl (I hear the sighs)….but I can really empower a look with a strong ankle boot!
S&S: What is one thing you wish you knew how to do?
Erin: Speak Spanish! I took French lessons instead.