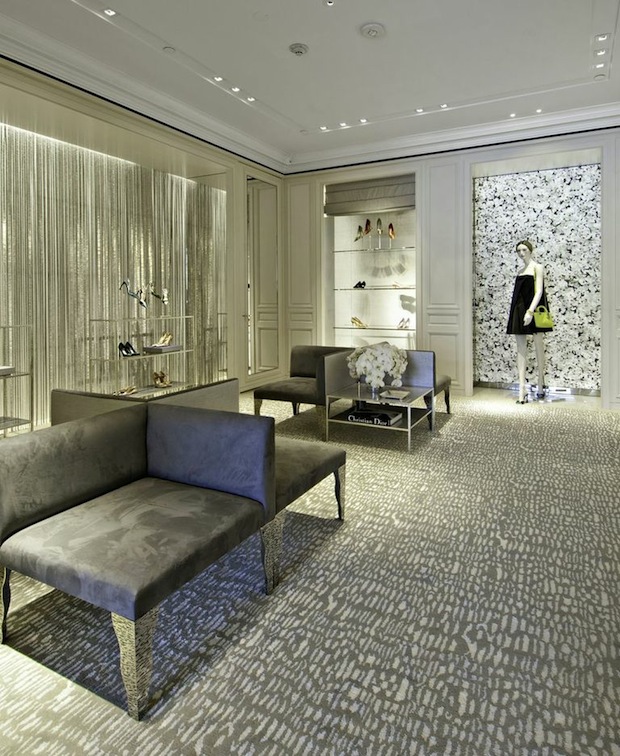 "I create so that each and every woman is the most beautiful."  - Christian Dior
On March 23rd, the Christian Dior boutique will open at Highland Park Village in Dallas. The new boutique offers a sophisticated shopping environment and combines 18th century detail with modern elements to create an aesthetic that reflects the traditional yet modern elegance of the house of Dior.  
To celebrate the Dallas opening, Dior has partnered with French fashion photographer, Patrick Demarchelier, to create an exhibition titled: Dior Couture Patrick Demarchelier. "A fashion photographer's job is to create dreams, but Dior Haute Couture is already a dream," said photographer Patrick Demarchelier. The photographs in the exhibition were taken over a two-year period and pay tribute to the collections of the House of Dior from 1947 to present day.
The world of Dior Haute Couture is highlighted by six emblematic themes: the Dior Line, the Dior Garden, the Dior Ateliers, the 18th Century, From Pink to Red, and the Dior Ball. "Dior Couture Patrick Demarchelier" focuses on these themes of the house and highlights a dress within each.
  To learn more about Dior Couture Patrick Demarchelier please visit the exhibition at the temporary art gallery in the Highland Park Village from March 22nd-April 19th.
Dior Dallas
12 Highland Park Village, Bldg B suite 12
Highland Park, TX 7520
Boutique Hours of Operation:
10:00AM-6:00PM Monday-Wednesday
10:00AM-7:00PM Thursday-Saturday
12:00PM-5:00PM Sunday
Dior Couture Patrick Demarchelier
Temporary Art Gallery Space
50 Highland Park Village
Highland Park, TX 7520
Exhibition Hours:
11:00am-6:00pm  Monday-Sunday