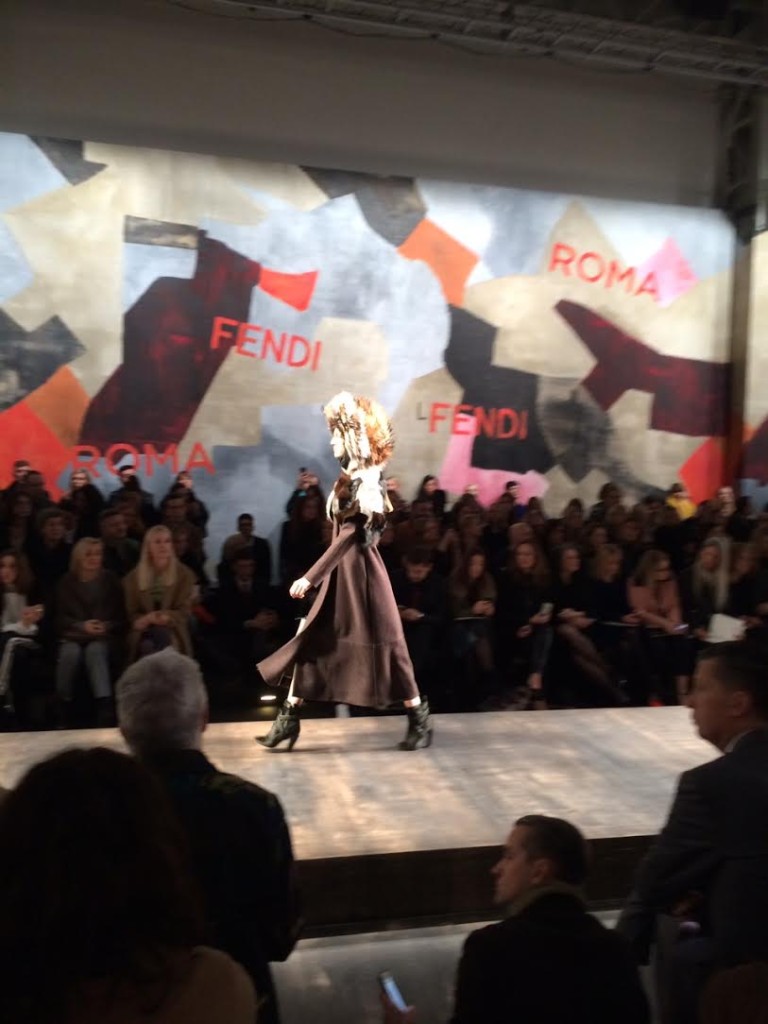 from the Fendi fall 2014 show
We loved keeping up with Milan Fashion Week's fall 2014 shows from designers Fendi, Prada, Bottega Veneta, Emilio Pucci, Brunello Cucinelli, and Gucci (to name a few). Fur and menswear seems to have the spotlight when it comes to fall 2014 collection - particularly color blocked fur coats. There also seemed to be a focus on mustard and shades of yellow.
From Fendi: The Fendi collection was inspired by travel.   The elongated lines of the collection felt very 30s and the collection was marked by bits of flair, like a Fendi little monsters bag shaped as Karl himself.
Prada:  The new fall 2014 collection from Prada offered a darker mood with lots of shearling. We fell in love with the stunning Art Deco prints and slinky sheer shifts.
Bottega Veneta: Bottega Veneta placed colors in all of the right places for fall 2014.  With expert cuts and color combinations, the collection put together the perfect puzzle pieces in an expert and flattering way.
Emilio Pucci: What would happen if Emilio Pucci went Norwegian? You can see for yourself with the fall 2014 collection and its northern influence.  The rich Italian label showcased beautiful draping and chunky knit sweaters for their latest collection. And, style.com labeled it to be designer Peter Dundas' best yet.
Brunello Cucinelli: Brunello Cucinelli explored a variety of layered looks in clean and simple shapes, check out our recap here. 
Gucci: Gucci had a wonderful 60s flashback for their latest collection.  We loved the color palette, knee-high boots, and perfect suits - an ode to Swinging London.
Read more about the Milan collections on Style.com here.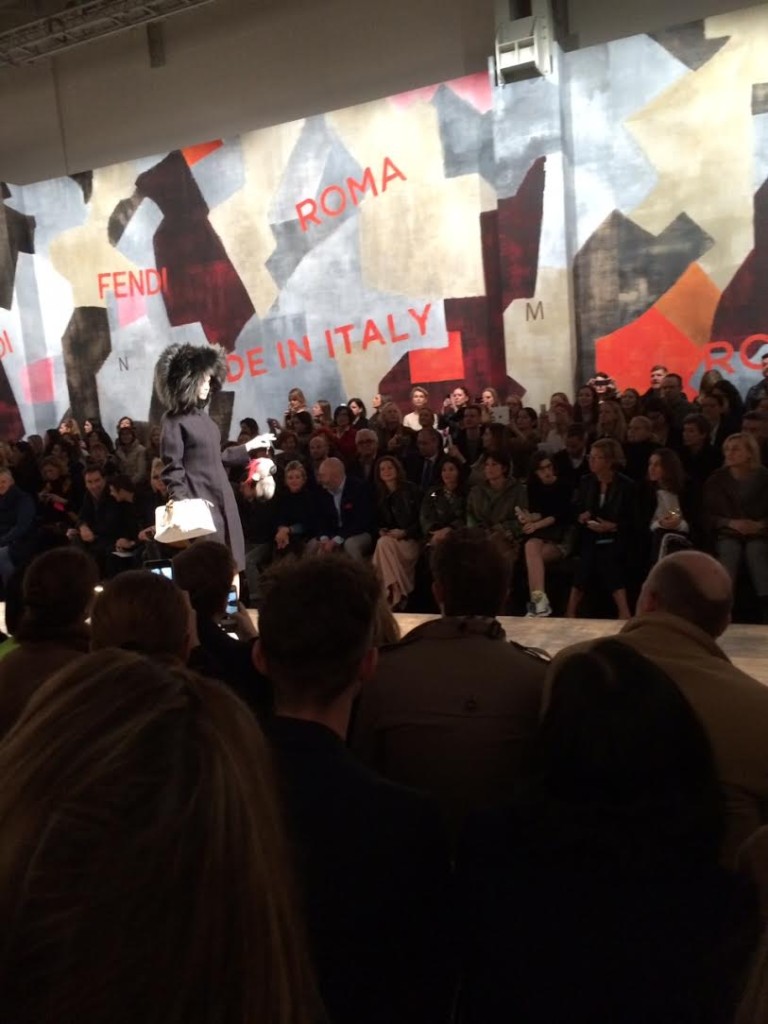 Fendi Fall 2014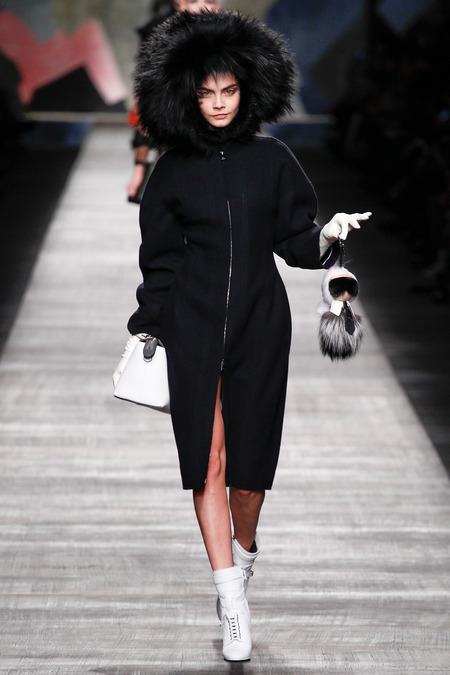 Fendi fall 2014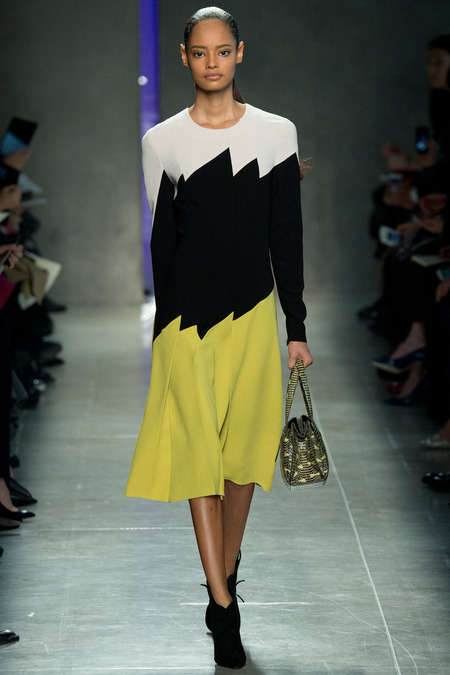 Bottega Veneta fall 2014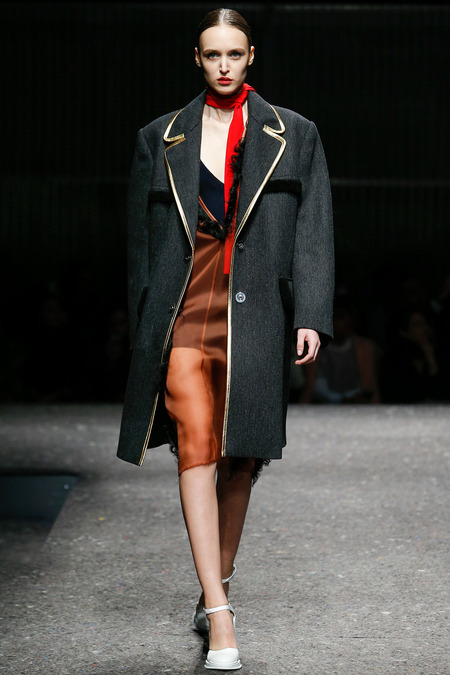 Prada Fall 2014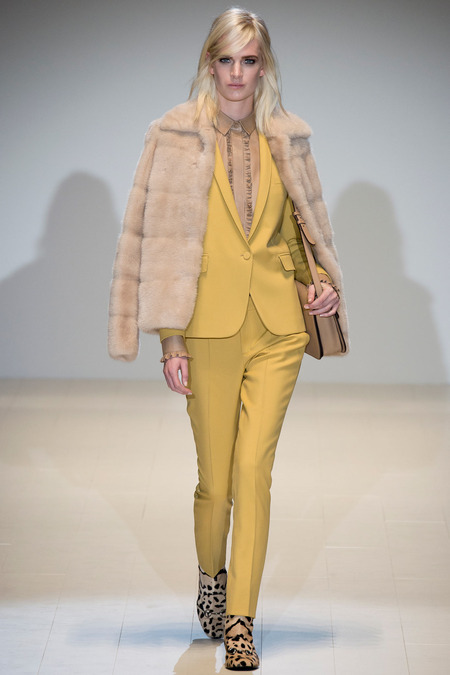 Gucci Fall 2014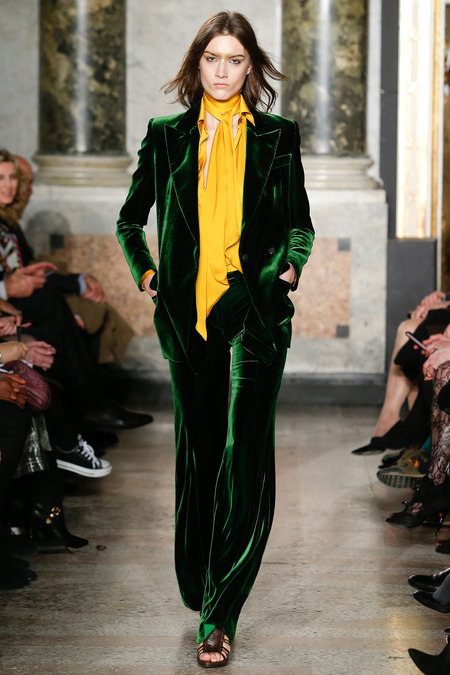 Emilio Pucci Fall 2014