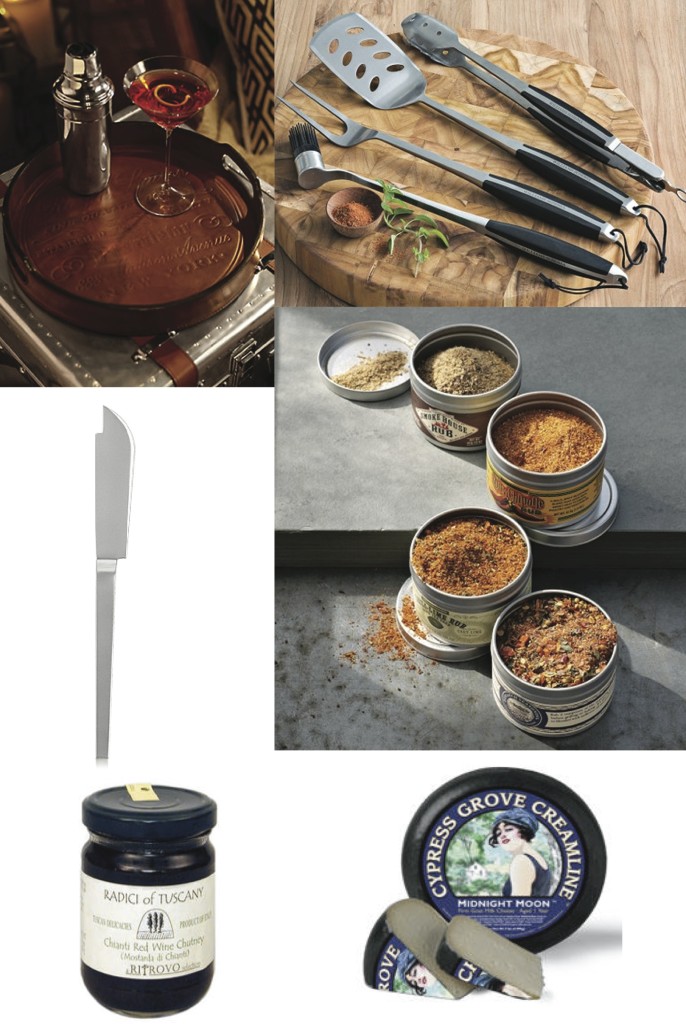 From top left: Ralph Lauren Cantwell Bar Tray, Williams-Sonoma BBQ Tool Set, The Ultimate Grilling Rub Collection, Midnight Moon Cheese, Chianti Wine Chutney, Knife Hermes 
We are in the final stretch of preparations for Father's Day, but there's still plenty of time to show dad how much you appreciate all that he does. If your father happens to be a foodie, why not gift him something that will up the culinary ante? Whether he likes to roll up his sleeves in the kitchen, or prefers to head out for a leisurely evening meal, Highland Park Village has something to satisfy every dad's cravings.
A few items we're eyeing for dad this year include this set of knives from Hermes, this leather serving tray from Ralph Lauren, the perfect BBQ tool set plus spices, and an aged cheese to pair with his favorite bottle of wine. It's a win-win for everybody; dad gets to brush up on his culinary skills, and you get to reap (or in this case, eat) the benefits.
Bon appetite!