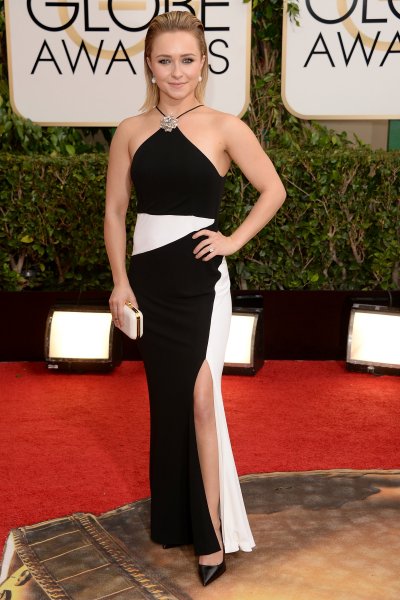 Our favorite fashion magazines and blogs have been aflutter the past few days over Hayden Panettiere purchasing her Tom Ford dress for the 2014 Golden Globes at a retail store.   Designer Tom Ford is known for only dressing one celebrity per awards show and on this particular night, he chose actress Naomi Watts.   Fashion journalist Jim Shi posted on Twitter, "Tom Ford confirms to me he ONLY dressed #NaomiWatts tonight. Hayden Panettiere BOUGHT her Tom Ford dress at RETAIL. Tsk, tsk."
Panettiere looked absolutely stunning Sunday evening wearing Tom Ford- officially dressed or not. What are your thoughts on the matter?  Do you think a celebrity should be able to wear a designer of their choice on the red carpet (without being reprimanded) or wait for the honor to be selected by the fashion house?
Read more on The Cut here.