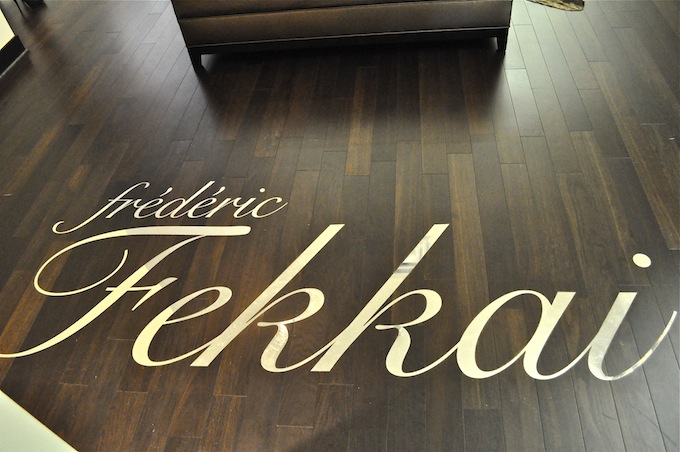 We love Frédéric Fekkai at Highland Park Village!  On our recent visit, we spotted fashion blogger Krystal Schlegel who kindly allowed us to snap a few pictures of her during her appointment.
Enjoy the Q&A with the salon team!
S&S: What makes Fekkai standout from other salons in your opinion?
Fekkai:  Fekkai is about effortless style, incredible luxury and a strong focus on the individual client. We want to create something for you that fits into your life, your schedule, your style. When you are in the chair at Fekkai, we want to listen to you, take care of you and make it all about you. There is no greater luxury.
S&S: What are some of the top hair trends and styles you are looking forward to most for spring?
Fekkai: There were a lot of sleek looks on the spring runways that were clean and modern; we saw that having sleek hair doesn't mean you need to have flat hair. The sleek look can have a bit of volume, lots of shine and fluid movement.
S&S:  What are some of the biggest mistakes people make when it comes to styling their hair?
Fekkai: Many people don't know which styling products to use or that they should be using certain products! For example, if you frequently use heat stylers, apply a heat protectant spray beforehand to prevent as much damage as possible and hairspray should be the last product you use to keep the style in place.
S&S: What are some quick, easy fixes you'd suggest to update one's look for the new season?
Fekkai: Healthy hair is always on trend, in season and greatly desired. Apply a deep conditioning treatment once a week to repair any damage and to hydrate strands.
S&S: In three words, how would you describe the Fekkai salon experience?
Fekkai:  Luxurious, Intimate, Blissful
S&S:  What do you like best about your Dallas Fekkai salon? Why is Highland Park Village a perfect fit?
Fekkai: The Dallas Fekkai salon's location is an oasis of relaxation. Step in, sit back and settle in for the best salon experience in Dallas. Highland Park Village is a perfect fit because it is the center of elegance and we call Diane Von Furstenburg and Carolina Herrera neighbors.
S&S:  What make Fekkai products so effective?
Fekkai: Frédéric's passion for hair and decades of experience go into each product.  They are designed to be effective solutions for individual concerns.
S&S: Any exciting new products, services, or plans for the New Year you can share with us?
Fekkai: The Fekkai salons are always introducing new and special services, stop by and indulge in one!
Visit: Frederic Fekkai, Highland Park Village, 30 Highland Park Village  Dallas, TX 75205
To book your appointment call: (214) 219-3600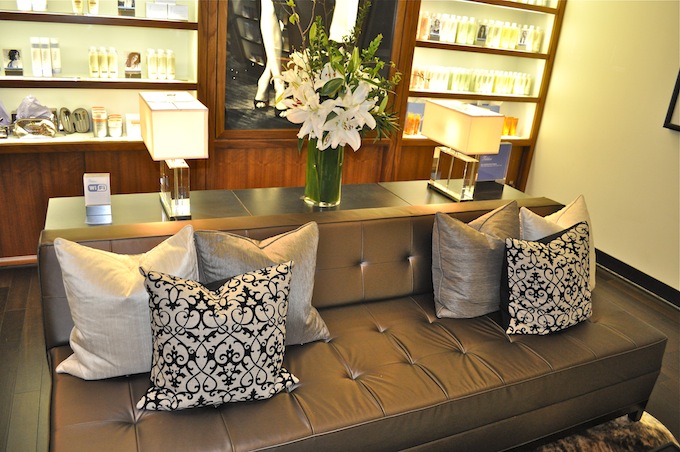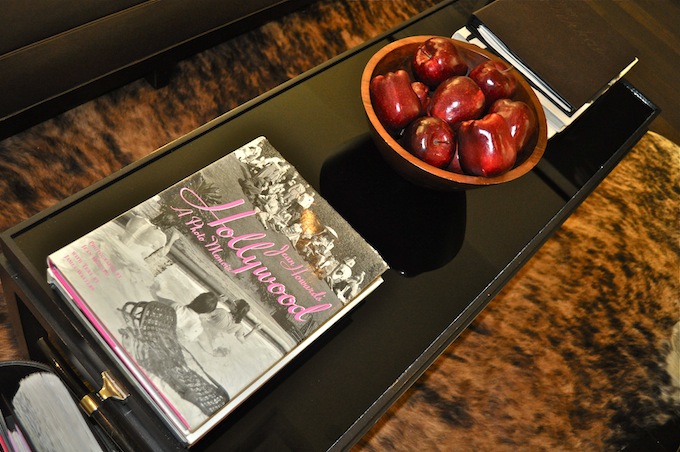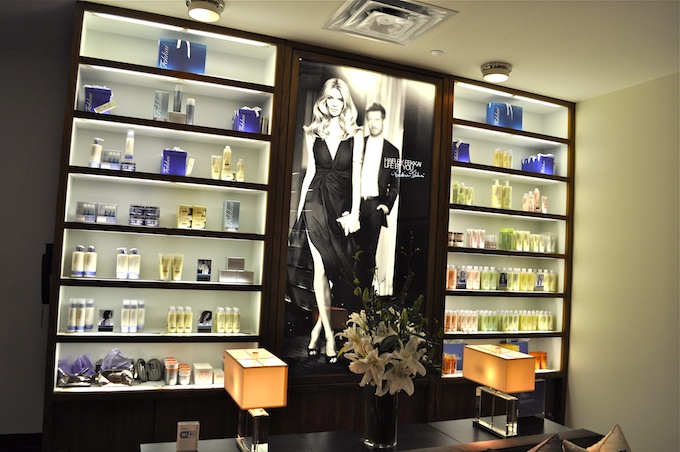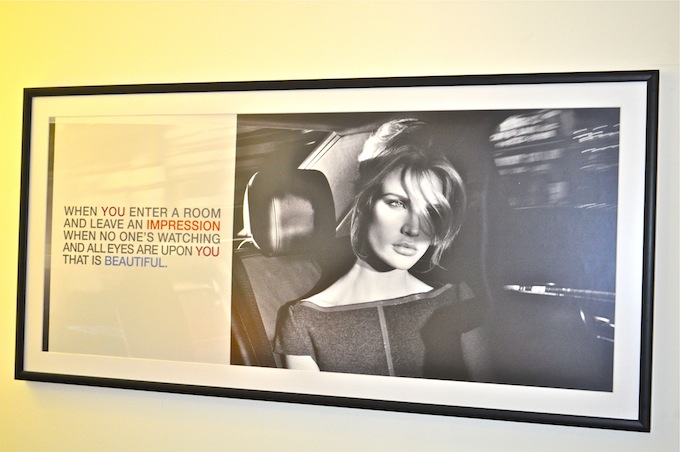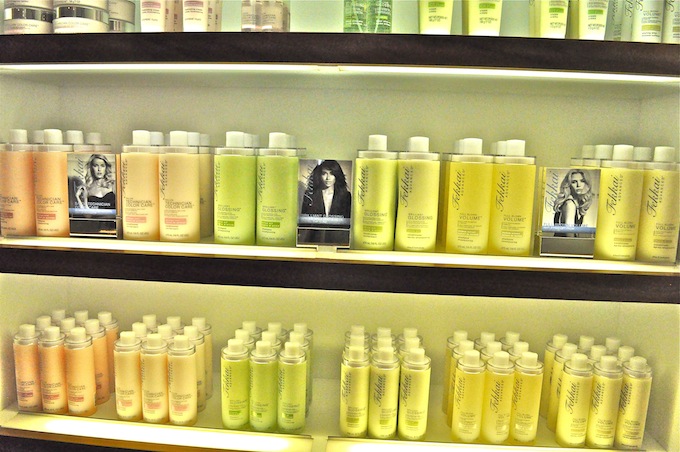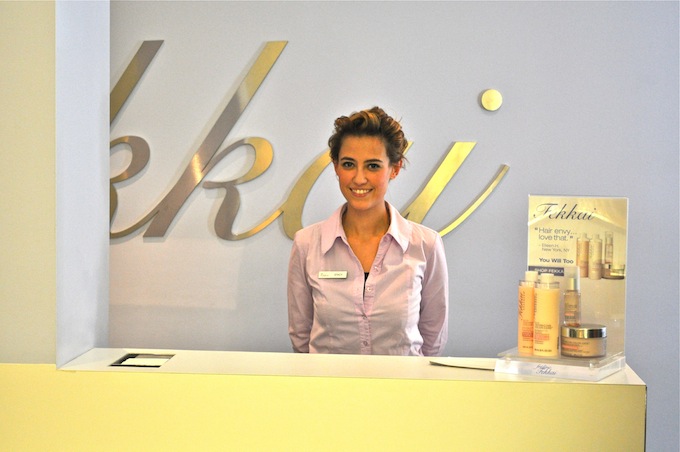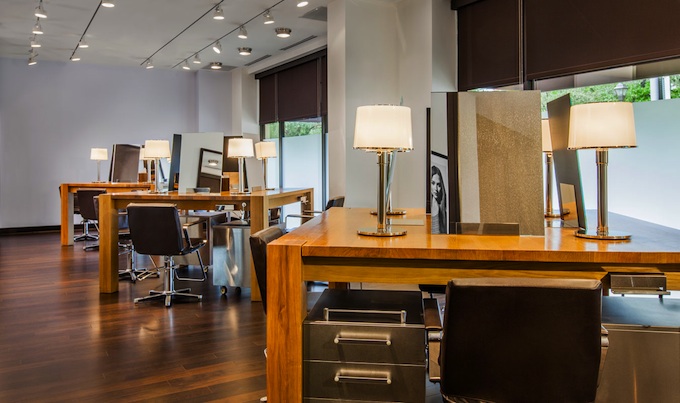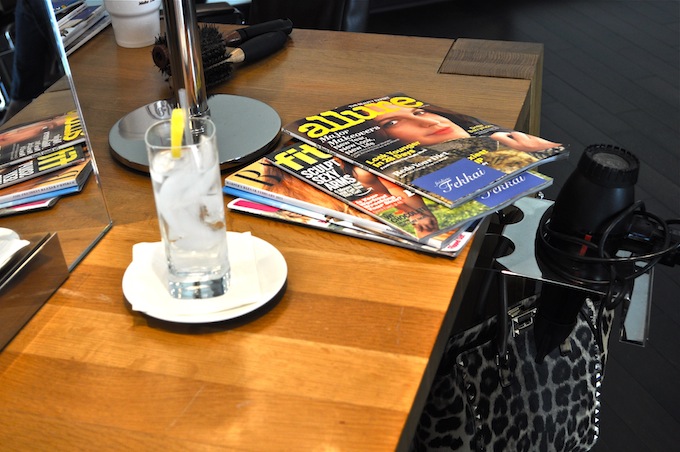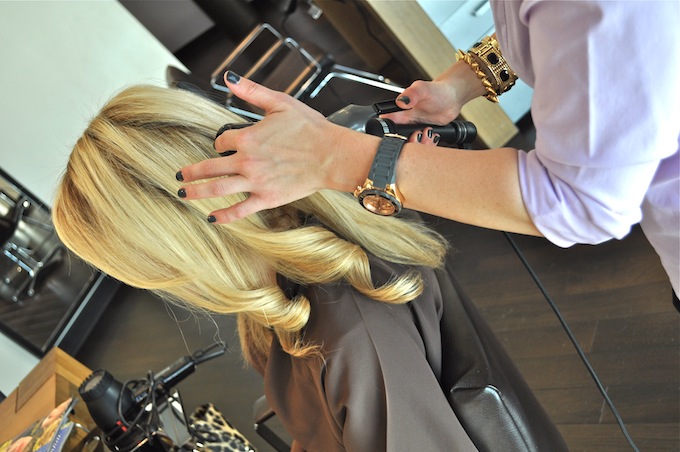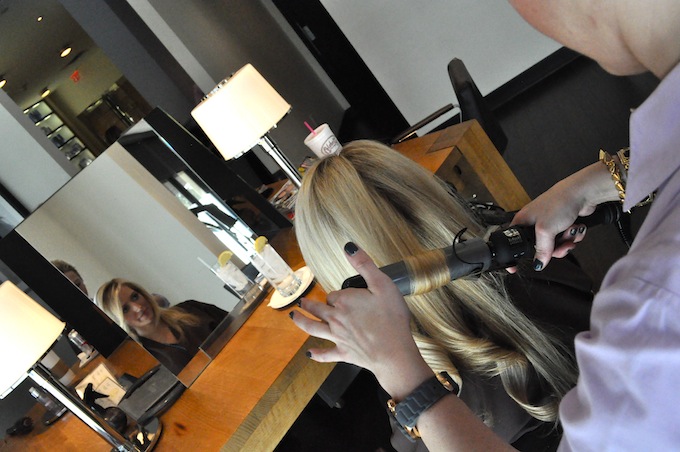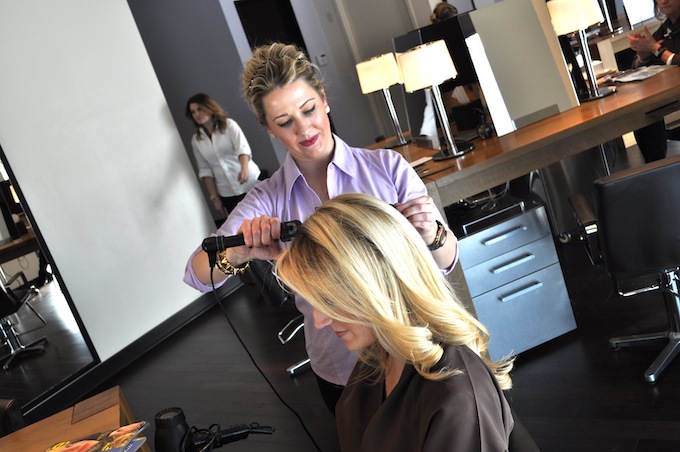 Krystal Schlegel with stylist Pam Vasko