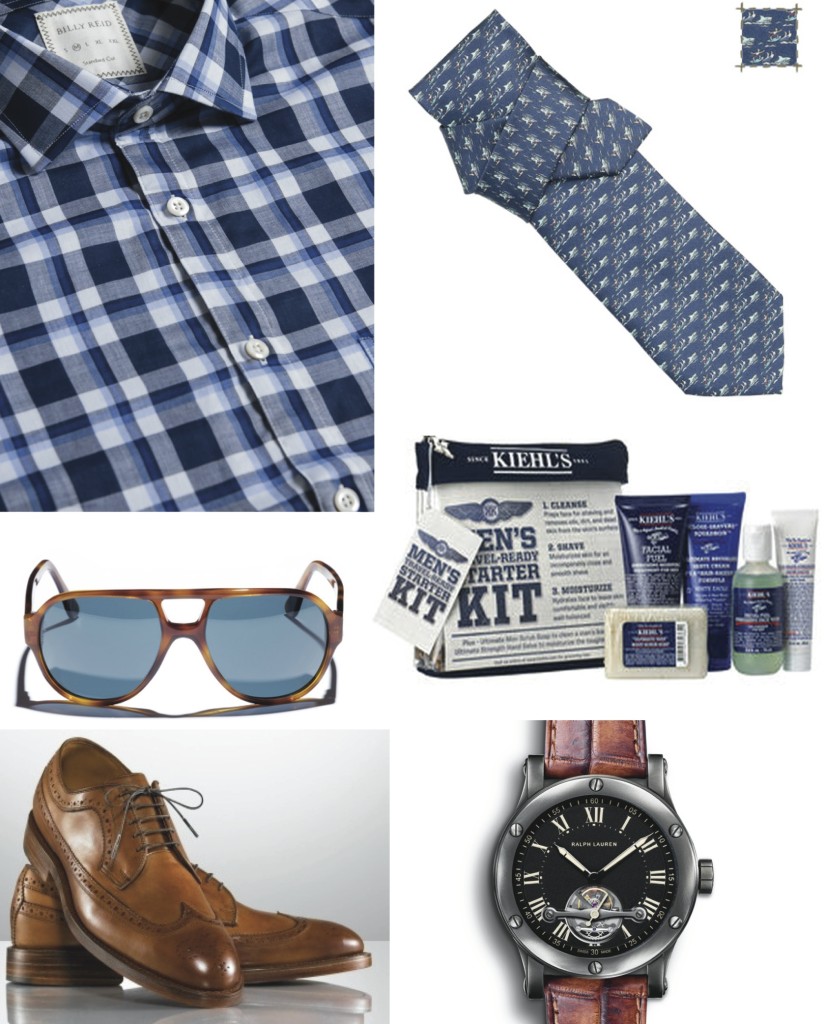 Clockwise from top left: Billy Reid John T Navy Blue Shirt, Hermes Surfing Joe, Kiehl's Men's Starter Kit, Ralph Lauren Safari Watch Collection, Ralph Lauren Sanderson Burnished Wingtip, Loro Piana My Sunglasses N. 2
We've rounded up a few gift ideas for Father's Day 2013 on June 16th.  It's right around the corner.  You can't go wrong with a classic plaid dress shirt from Billy Reid.  Check out the gorgeous new Ralph Lauren Safari Watch collection and he'll be sharply suited with an Hermès tie.  And, our very favorite?  A pair of classic sunglasses from Loro Piana.
What are your Father's Day gift ideas this year?