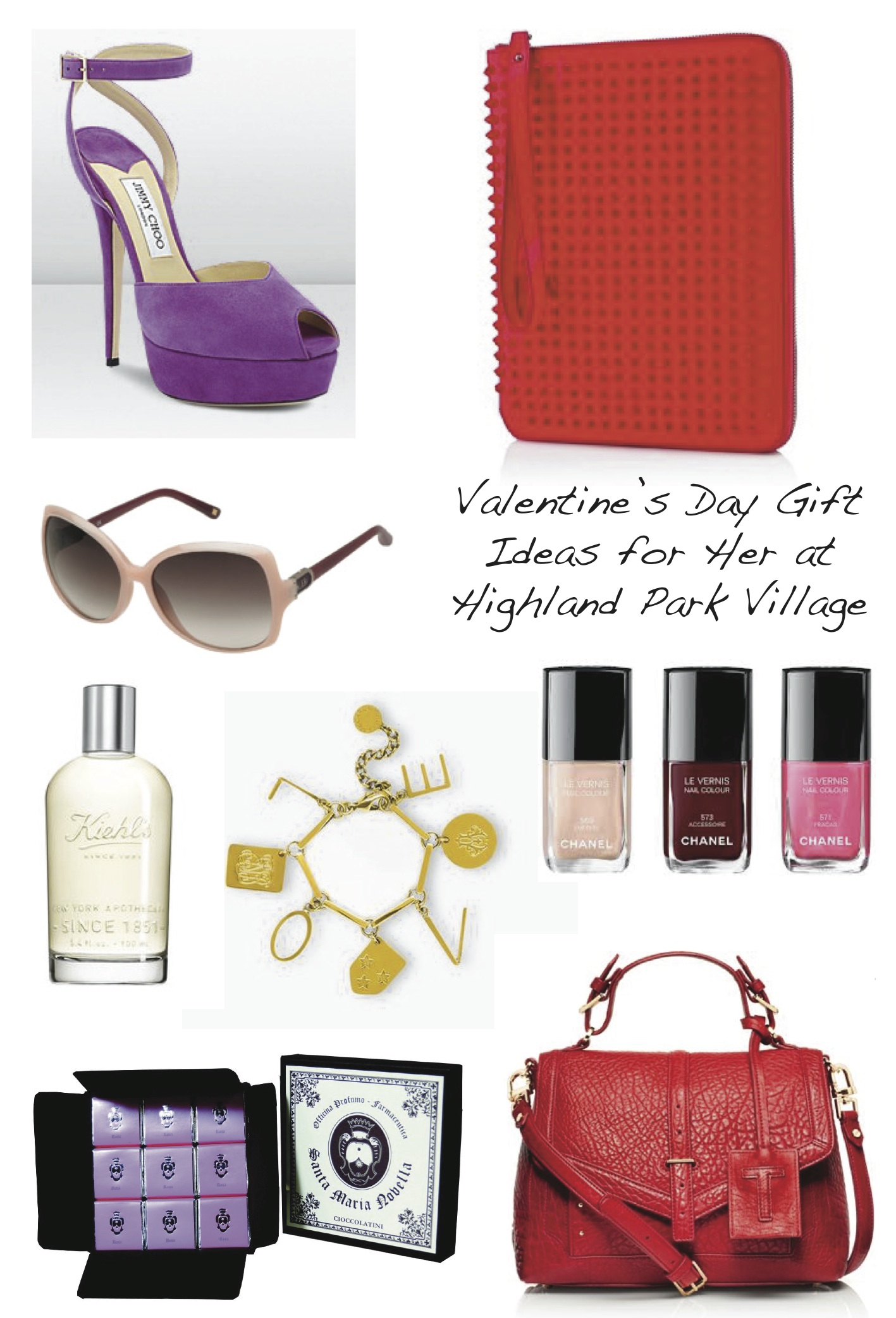 From Top Left: Jimmy Choo Lola Pumps, Christian Louboutin Cris Case, Chanel spring 2013 nail colors,  Tory Burch 797 Medium Satchel, LAFCO New York Santa Maria Novella's Cioccolatini Alla Rosa, Stella McCartney Love Charm Necklace, Kiehl's Aromatic Blends Nashi Blossom and Pink Grapefruit, Escada sunglasses
Valentine's Day is just around the corner: tomorrow, it's hello, February.  In some of our favorite shades of rose and rouge, we've found some very pretty ways to say I love you.  From Jimmy Choo, check out the romantic Lola Pumps in the color of the season- orchid.  Is your loved one tech-savvy?  You can't go wrong with this fiercely studded Christian Louboutin Cris Case for her tablet. Present her with the colors of the season when it comes  Chanel beauty and gift them in a very confident looking purse from Tory Burch.
For those with a sweet tooth, be sure to try Santa Maria Novella's Cioccolatini Alla Rosa from LAFCO New York.  They're delicious seasonal dark chocolate squares flavored with rose essential oil.  Looking for a piece of jewelry?  We LOVE this Stella McCartney charm necklace and she will too.  When it comes to fragrance, don't miss the new Aromatic Blends from Kiehl's.  The Nashi Blossom and Pink Grapefruit scent is divine.  And, last but certainly not least, help her see the world through rose colored glasses with these gorgeous pink shades from Escada.  Our hearts have never beat so fashionably.