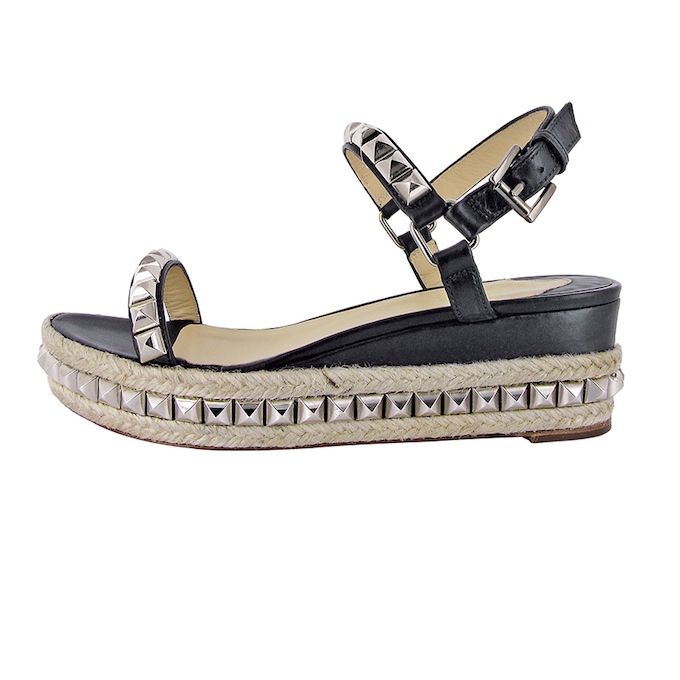 Cataclou, calf, black
Black leather espadrille sandal with stud details
Available soon on http://us.christianlouboutin.com/
$695
Yes, we're in love with fall's tweeds, plaids, velvets, and furs - but, after seeing Christian Louboutin's Resort 2013 collection - we can't help but dream of spring and winter getaways.  The collection includes an array of bright hues, soft pastels, exotic prints as well as ever-chic classics.
Resort 2013 is currently being shipped to stores (some pieces have already arrived) and many will continue to do so through December.  Now, the hardest part?  Which to choose!  Visit our Christian Louboutin boutique at Highland Park Village to try the in-store styles on for size and of course - add any that remain to your Christmas list!
p.s. we're SWOONING over the turquoise: a must-have color for 2013!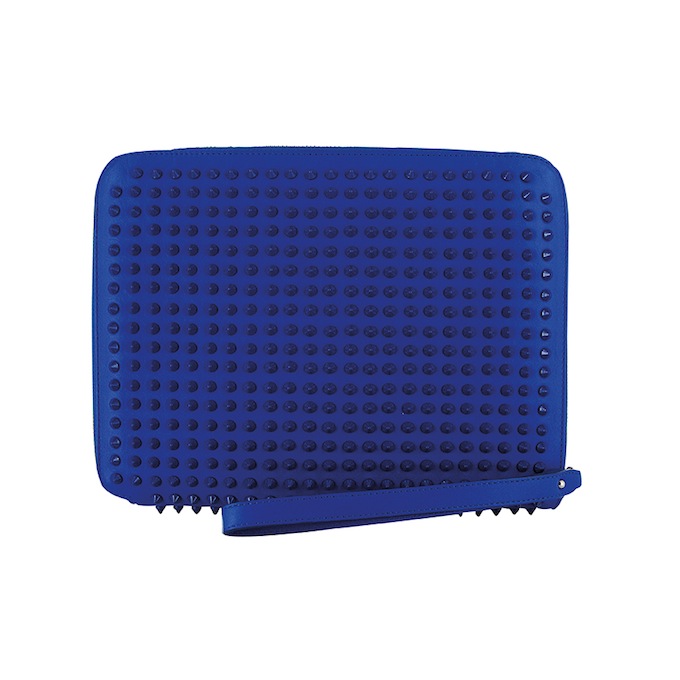 Cris Case, bleu saphir
Blue leather iPad Case with blue spikes
Coming soon to Christian Louboutin Dallas P: +1 214.780.0833
$795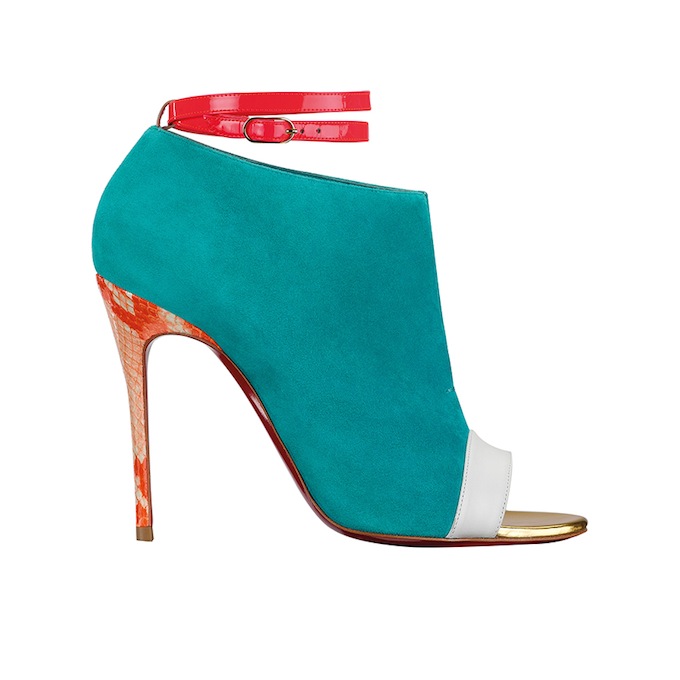 Diptic, caraibes/orange suede and python
Blue suede and orange python peep toe ankle boot
$1095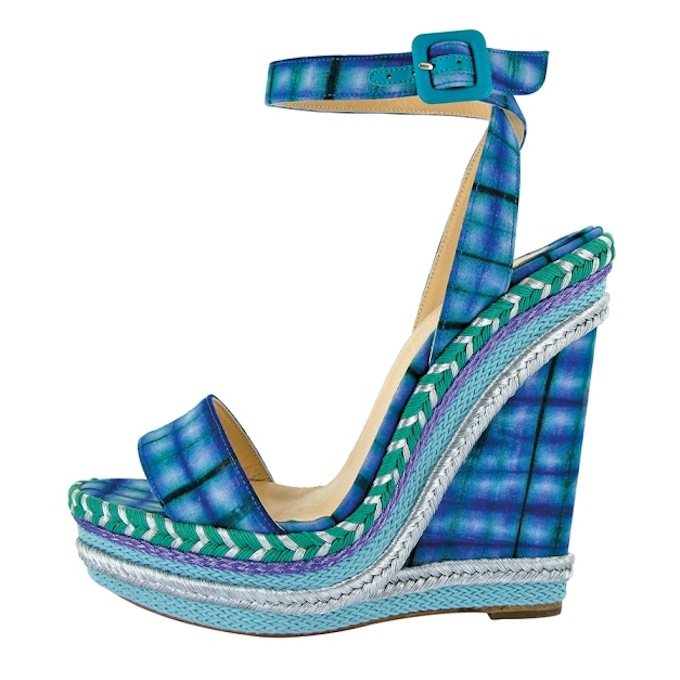 Duplice, blue bazin fabric
Blue bazin fabric espadrille wedge with ankle strap
Available soon on http://us.christianlouboutin.com/
$625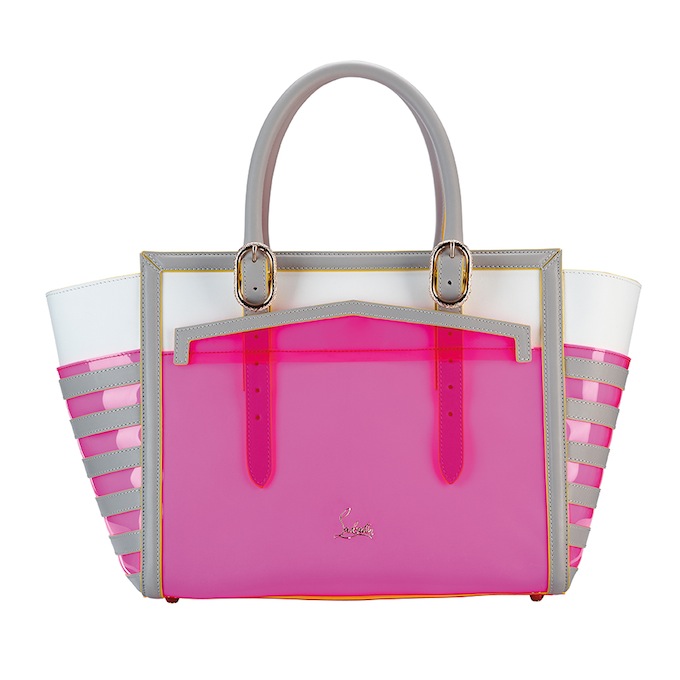 Farida Bowler, Multi-color
Multi-color calf bowler with PVC panel detail
Available soon at Christian Louboutin Dallas P: +1 214.780.0833
$1695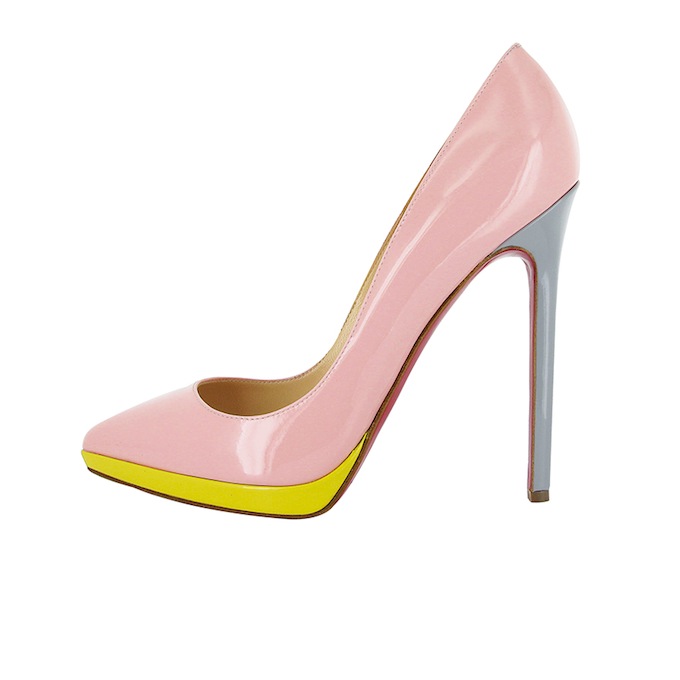 Pigalle Plato, baby pink
Baby pink point-toe pump with yellow patent platform
Available soon on http://us.christianlouboutin.com/
$775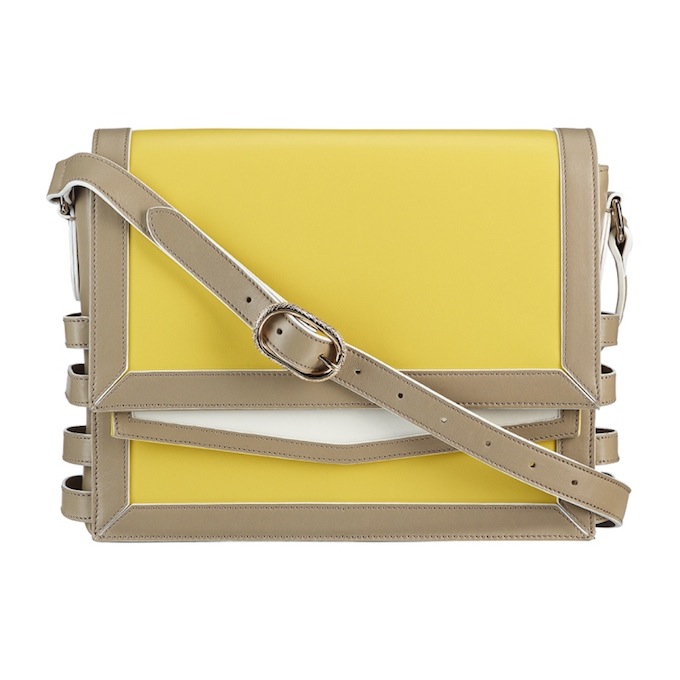 Farida Messenger, Canari
Yellow calf messenger cross body
Available soon
$1595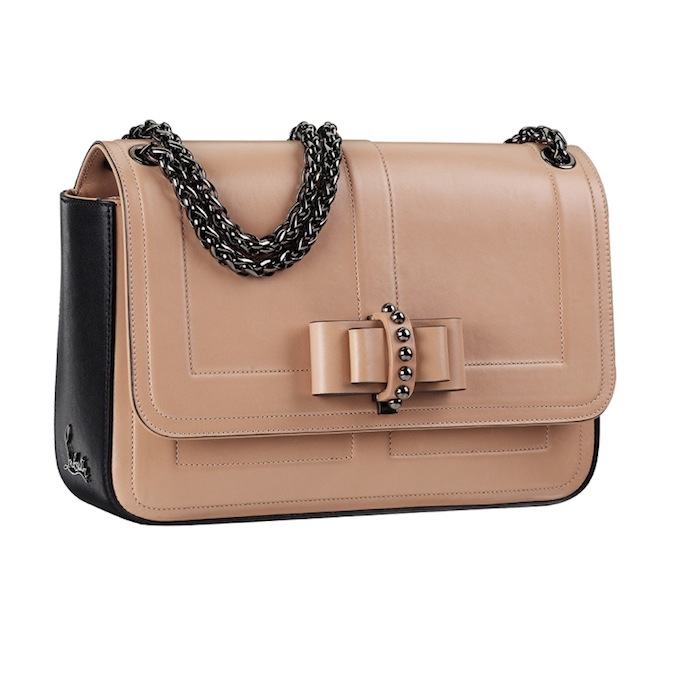 Sweet Charity Sotto Pelle, nude/black
Nude/black calf leather handbag with bow clasp detail and metal chain
Available NOW on http://us.christianlouboutin.com/
$1695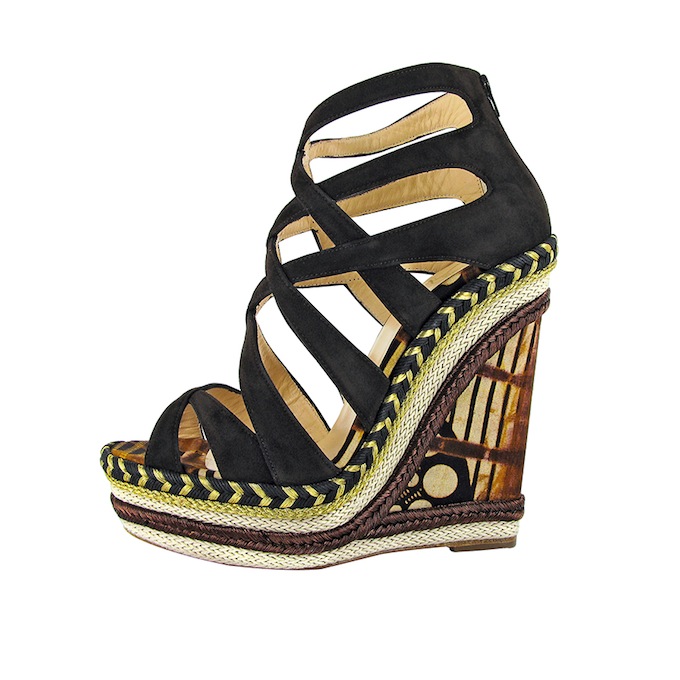 Tosca, Black/ Chocolate
Black suede sandal with chocolate bazin fabric wedge
Available soon on http://us.christianlouboutin.com/
$795
Vildo Flat, flame
Neon orange and blue patent flat sandal
Available soon at Christian Louboutin Dallas P: +1 214.780.0833
$625