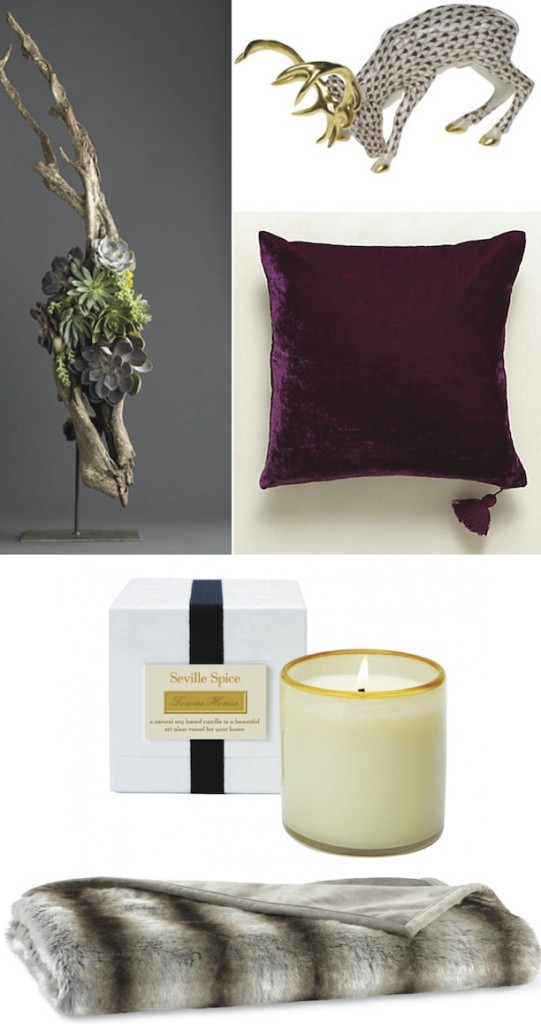 from top left: Avant Garden, Madison Decorative Stag, Anthropologie Pillow, LAFCO New York Seville Spice Candle, Williams-Sonoma Fur Throw
As temperatures cool down and we trade in our swim suits for jumpsuits, the new season calls for a few tweaks to your abodes' décor. Removing bright, confetti colors and adding natural hues is an easy way to bring a taste of fall into your home.
Our favorite ways to spruce up our homes for fall are simple. Swapping out pillows, bringing the outdoors inside, and finding a new, spicy scent are just a few tricks we have up our sleeve.
Here are a few items in Highland Park Village that will have your place ready for the coming season.