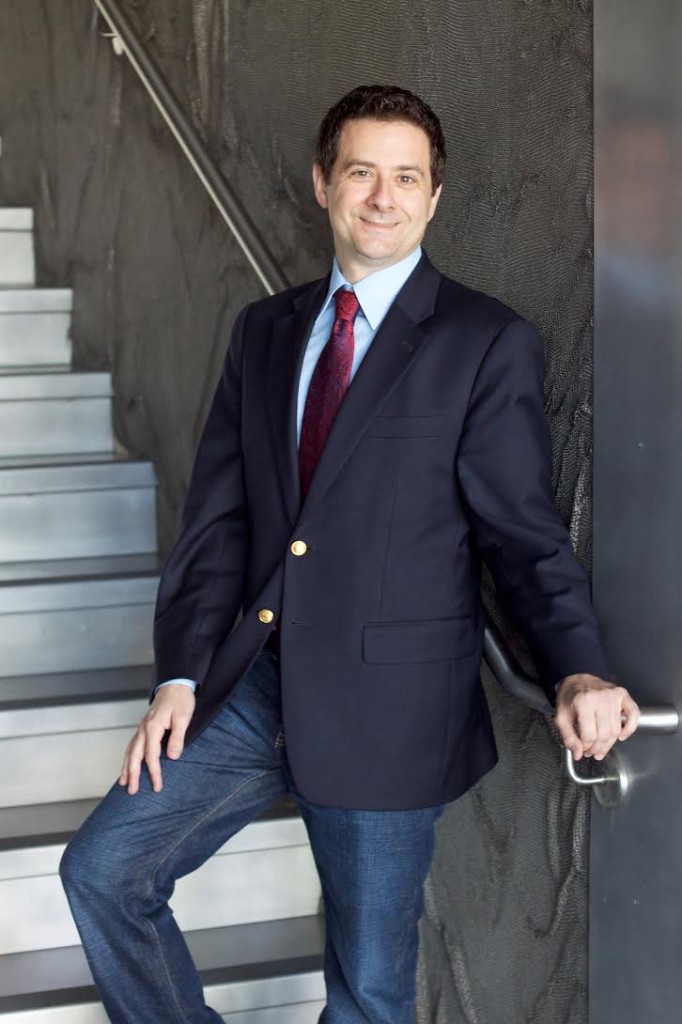 Kevin Moriarty
Today, we're sharing a style profile with Kevin Moriarty, Artistic Director for the Dallas Theater Center.  Moriarty dished on style, his career, and some of his favorite Dallas spots.
S&S:  What has your lifelong relationship like been with theater?
KM: When I was 8 years old I saw my first play (a touring production of The Sound of Music starring Shirley Jones); I instantly fell in love with the theater. I loved that lonely, sad children became happy through singing and dancing, that good triumphed over evil when the family escaped from the Nazi's, and that the young nun and the handsome captain fell in love. As I grew older I saw plays that introduced me to characters, stories and ideas that resonated with me deeply but which I had not yet experienced in my own life, including issues of justice, faith, life and death and sexuality. As an adult, theater has become for me a place where people come together to share stories, connect to each other, and discuss how we can grow and change as individuals and as a community.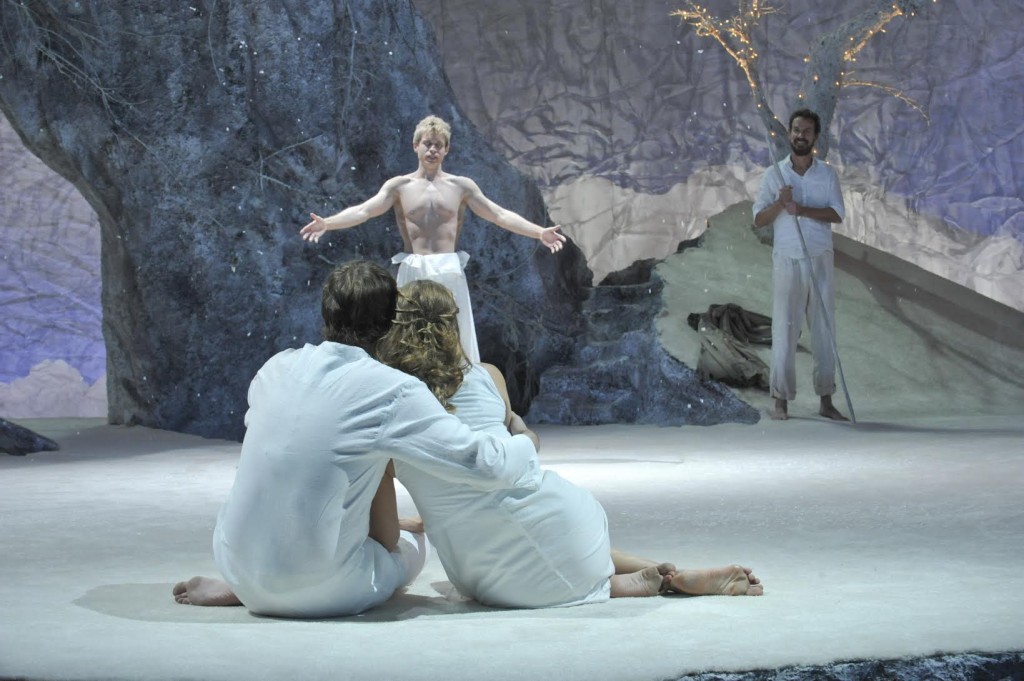 Dallas Theater Center production - The Tempest
S&S: Do you have any favorite plays?
KM: Anything written by Shakespeare! The Tempest is my most favorite. Also all Rodgers and Hammerstein musicals!
S&S: What is your dream job?
KM: I have it! Being an artistic director of a major regional theater in a growing, thriving city.
S&S: What was the transition like moving from NYC to Dallas? How did you alter your wardrobe?
KM: I was very apprehensive about moving to Dallas – would I be accepted? Would I like it? And, then I instantly was welcomed into the community and made deep and lasting friendships. Also, I hate cold weather and snow, which I've had to endure my entire life before moving to Dallas (I lived in Minnesota, Wisconsin, New York and Rhode Island), so even when it's 100 degrees in Dallas I'm happy. And I love how friendly people are here and how much pride there is in the community and how much energy there is around growth and change. Also, the Arts District is fabulous.
As for my wardrobe: Dallas is definitely a more stylish, dressed up city than many. I wear a jacket and tie most days – but I also have an awesome collection of sneakers (in almost every color you can think of). I can get away with going to relatively formal events with jeans and sneakers because I'm "artistic." Whew!
S&S: What are your favorite sneakers you own? Top five?
KM: It changes all the time. Though I wear mostly Nike's, my most favorite pair is a Converse shoe that has images of Superman printed on it (he's my favorite superhero), though there aren't many places I can wear those shoes without being embarrassed, so most people haven't seen them.
S&S: What are three things you couldn't live without?
KM: Coffee, running, comic books.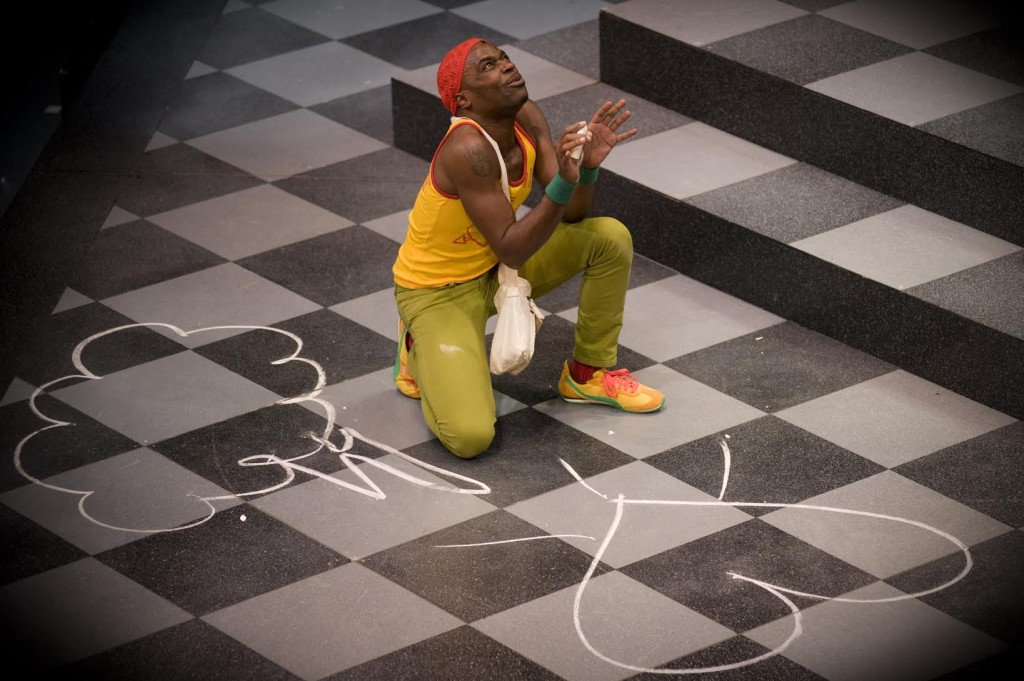 Dallas Theater Center production - A Midsummer Night's Dream.
S&S:  How would you describe your personal style?
KM: Consistent and energetic.
S&S: What do you like about Highland Park Village?
KM: The good taste, creativity and fresh style of the stores. Also, the Village Theatre is awesome.
S&S: What are 3 must-visit and dining spots in Dallas?
KM: The Dallas Arts District, Stampede 66, Klyde Warren Park.
S&S:  What is your favorite thing about your job?
KM: I get to meet so many varied people throughout the community: students, artists, donors, audience members and civic leaders. I'm constantly inspired by my peers, friends and community.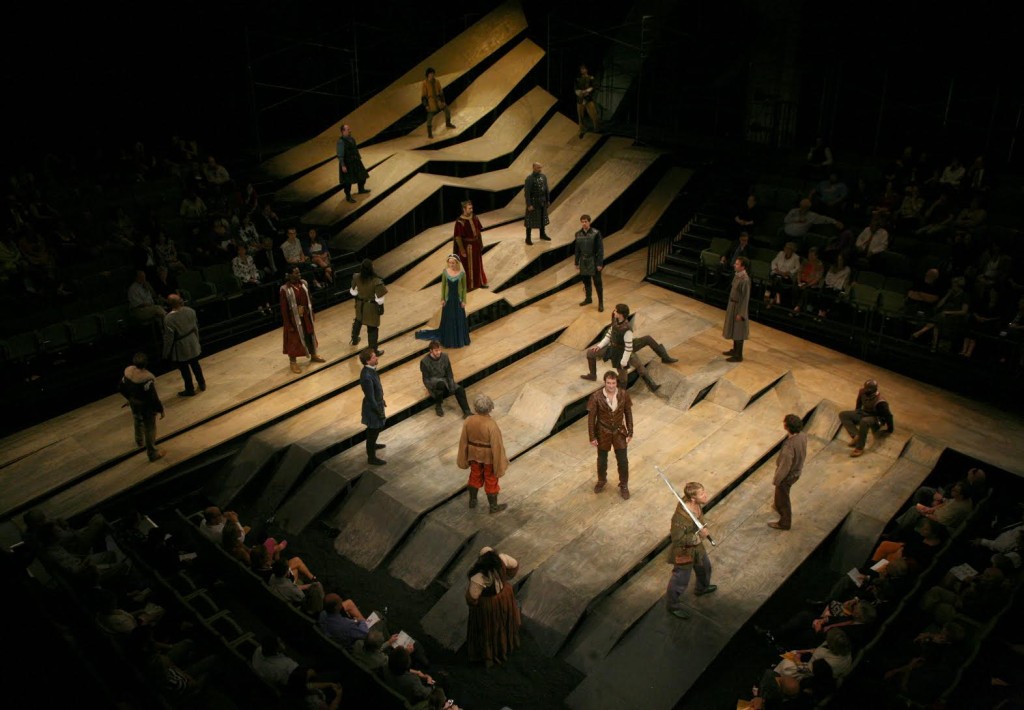 Dallas Theater Center production -  Henry IV
S&S: Any travel plans this summer?
KM: I'm running a marathon in San Francisco, visiting family throughout the Midwest, and making a pilgrimage to the Baseball Hall of Fame.
S&S: Favorite movies?
KM: Pinocchio
S&S:  Your favorite meal:
KM: Anything Stephan Pyles makes!
S&S: Beverage of choice:
KM: Black coffee all day. Red wine at night!
Learn more about the Dallas Theater Center here.