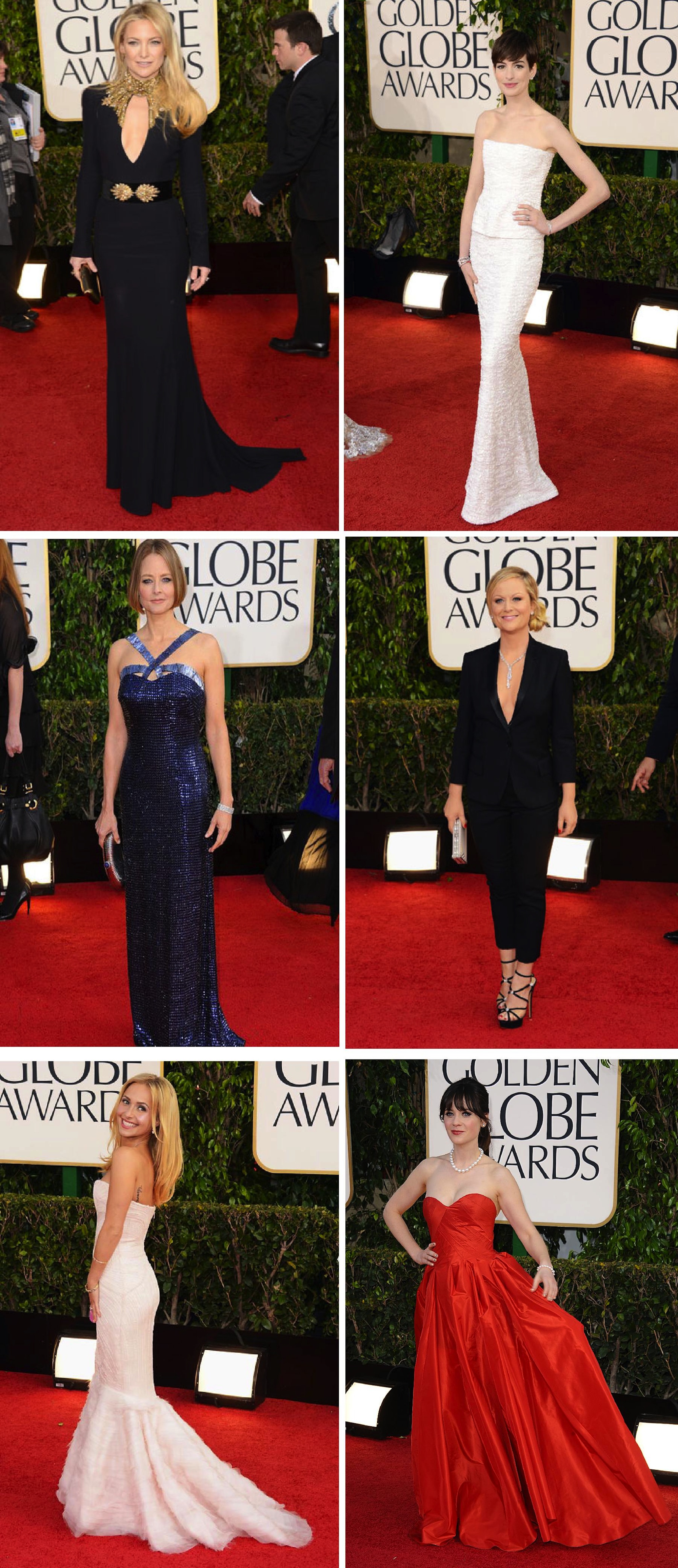 from top left: Kate Hudson wearing Alexander McQueen, Anne Hathaway wearing Chanel, Amy Poehler wearing Stella McCartney, Zooey Deschanel wearing Oscar de la Renta, Hayden Panettiere wearing Roberto Cavalli, Jodie Foster wearing Giorgio Armani
We loved watching the 2013 Golden Globes last night hosted by Tina Fey and Amy Poehler (didn't they do an AMAZING job)?  Last night, we saw lots of RED on the red carpet and stars certainly upped the amp of the glam factor with their floor sweeping ballgowns this year.  The looks were kept natural by understated makeup and fresh looking faces - notice - lots of bare and nude lips.  We loved the old Hollywood silhouettes of the statement-making gowns.  But, even paired with jaw-dropping jewels, our favorite looks seemed to emanate an effortless elegance.
Highland Park Village's Chief Marketing Officer, Kersten Rettig, noted Kate Hudson and Jodie Foster to be a few of her favorites.  And, Highland Park Village's Senior Marketing Manager, Rachel Michell, mentioned Katherine McPhee, Claire Danes, and Jennifer Lawrence (to name a few) of her favored looks. What were your picks when it comes to last night's top looks? It was wonderful to see some of our favorite Highland Park Village stores like- Carolina Herrera, Chanel, and Stella McCartney - shining on the red carpet as well!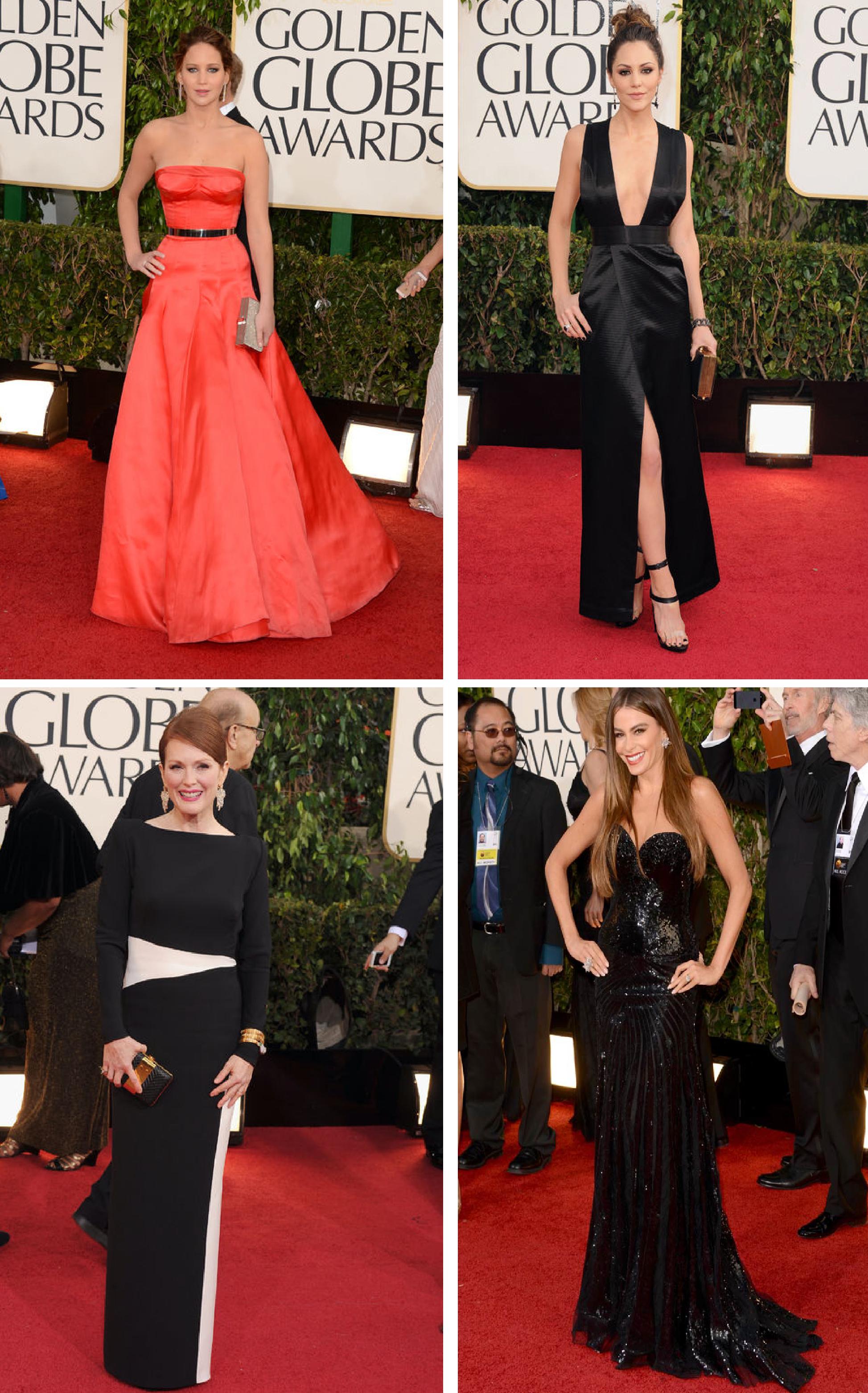 from top left: Jennifer Lawrence wearing Dior Haute Couture, Katherine McPhee Theyskens Theory, Sofia Vergara wearing Michael Cinco, Julianne Moore wearing Tom Ford