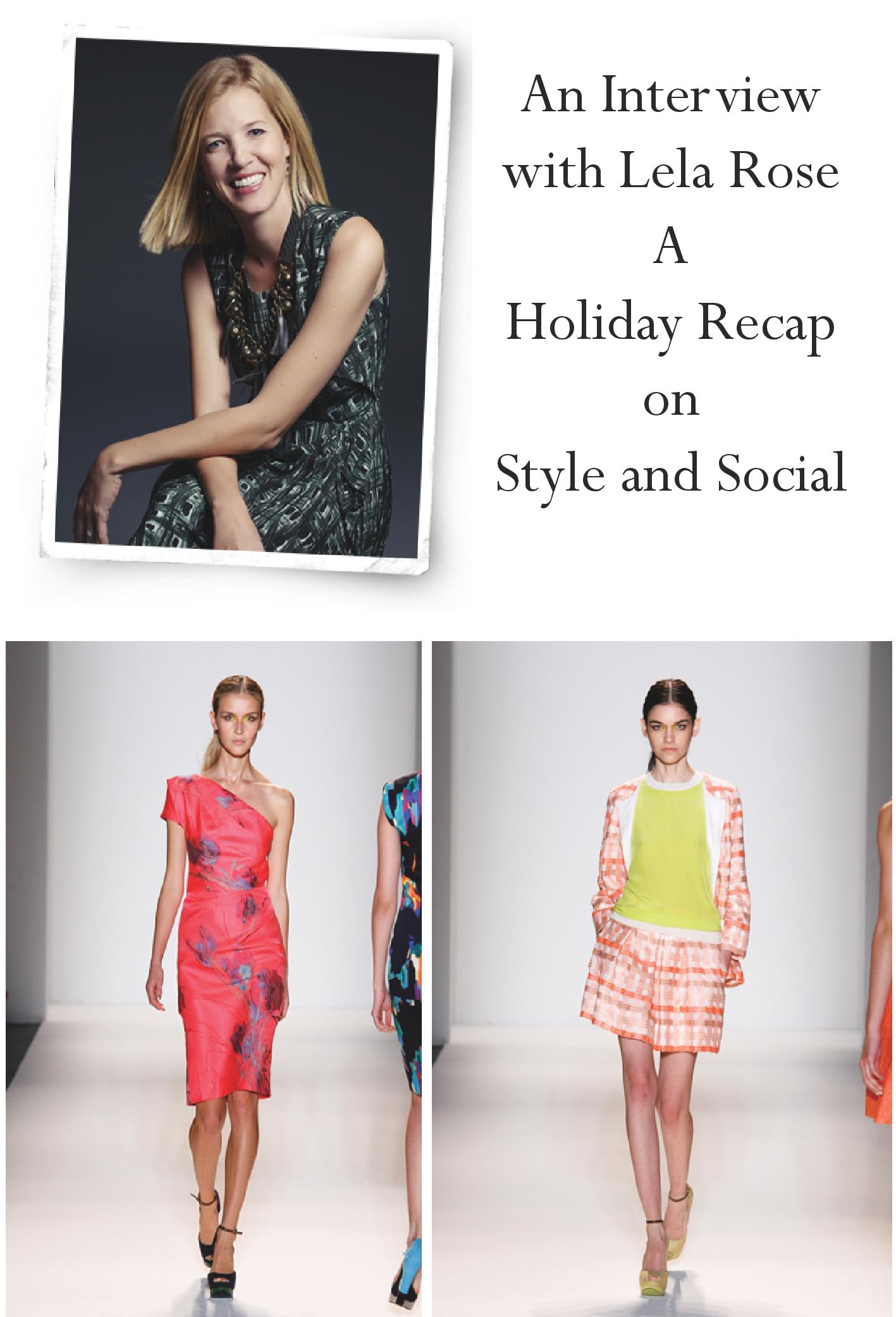 a look towards spring - we can't wait to shop the Lela Rose spring 2013 collection at our Highland Park Village boutique!
We loved catching up with fashion designer Lela Rose to get the scoop on the holiday season (a la Lela)!  What's better than starting off 2013 with a stylish catchup with one of our favorite designers?  Not much - besides gazing at her spring 2013 collection!  What was she wearing this holiday season?
S&S: What are you favorite items to wear to holiday cocktail parties?
Lela Rose: I always wear white and silver. I also like white and gold and I love to wear ivory with gold. People wear way too many black clothing items. I love to standout.
S&S: What gifts do you like to give?
Lela Rose: Jams or Jalapeno Chutney. I also enjoy making napkins out of fabrics I have found.
S&S: Describe the holiday season style and aesthetic of Lela Rose?
Lela Rose: Very classic. Fabulous fabrics. Very sophisticated, but young. Shapes are very flattering, but understand the shapes. Great colors and textures.
S&S: Finish this sentence: "When in doubt…"
Lela Rose: Wear color!
S&S: What is your favorite thing about the holidays?
Lela Rose: I love being with my family and of course all the food. I also love Highland Park Village during the holidays. I enjoy outdoor shopping malls and it seems there are not enough anymore. Highland Park Village is the perfect place!