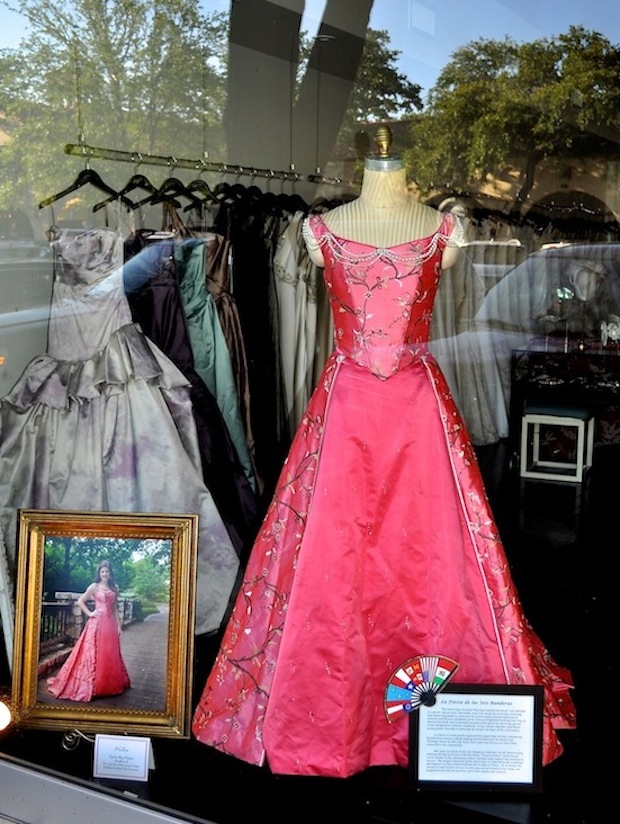 La Fiesta is a week-long celebration in late May or early June, culminating in the La Fiesta de las Seis Banderas Gala, a formal dinner and presentation honoring the Duchesses and Escorts from the Park Cities.  The young people are then presented as part of a pageant that represents the history of the Six Flags of Texas and the Park Cities.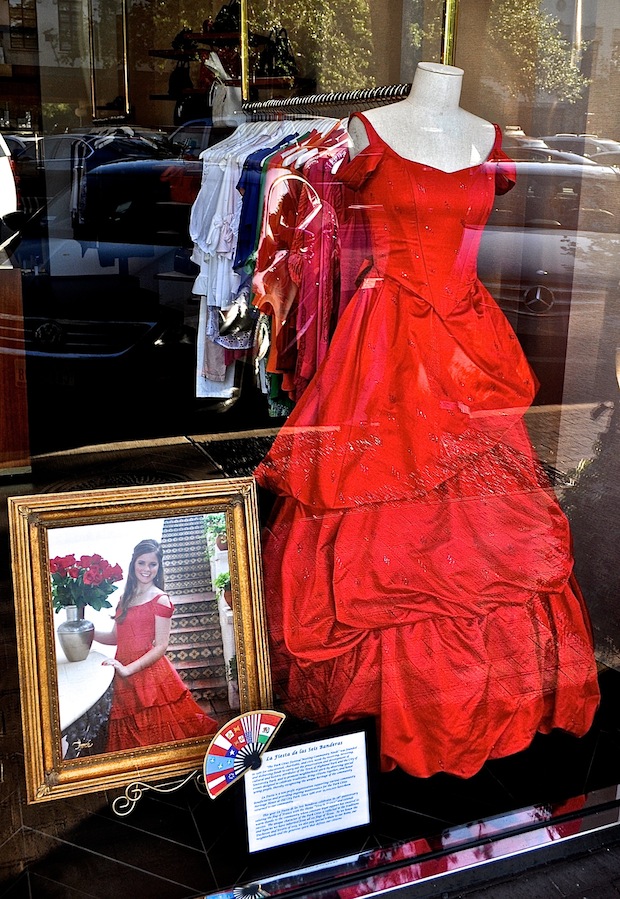 La Fiesta de las Seis Banderas was founded during the 1986 Sesquicetennial. La Fiesta is a non-profit organization supporting various community beneficiaries and providing ongoing maintenance for the Park Cities Heritage House located at Dallas Heritage Village at Old City Park.  The first La Fiesta was actually held at Highland Park Village.  Since 1986 over $5,400,000 has been returned to our community.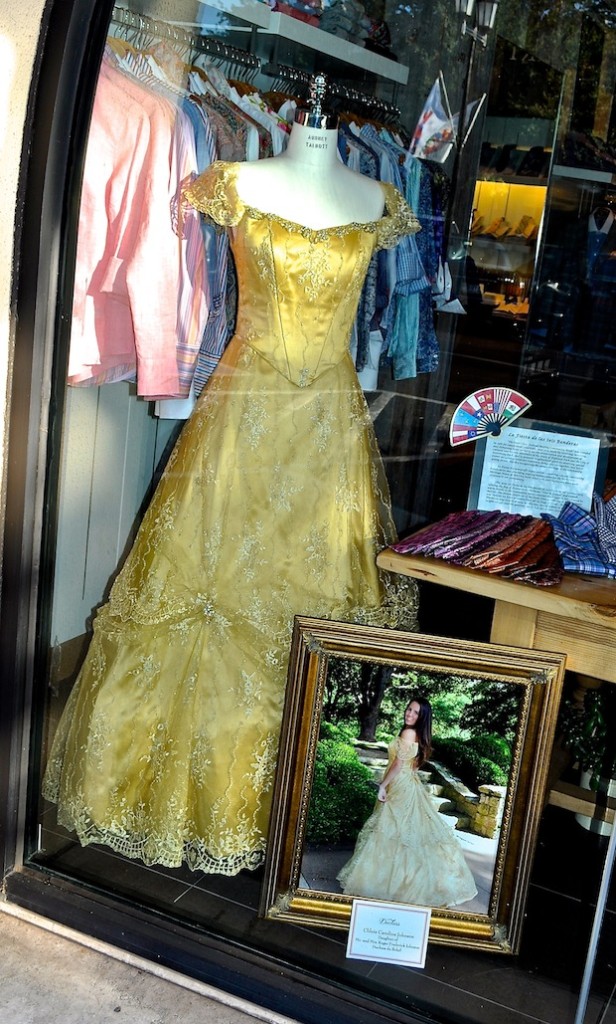 We are so pleased to have some of the La Fiesta ball gowns on display at Highland Park Village at stores including: Anne Fontaine, Billy Reid, Bistro 31, Carolina Herrera, Cole Haan, Escada, Hadleigh's, Harry Winston, Lela Rose, Peepers, Q Custom Clothiers, Robert Talbott, &Warren Barron.