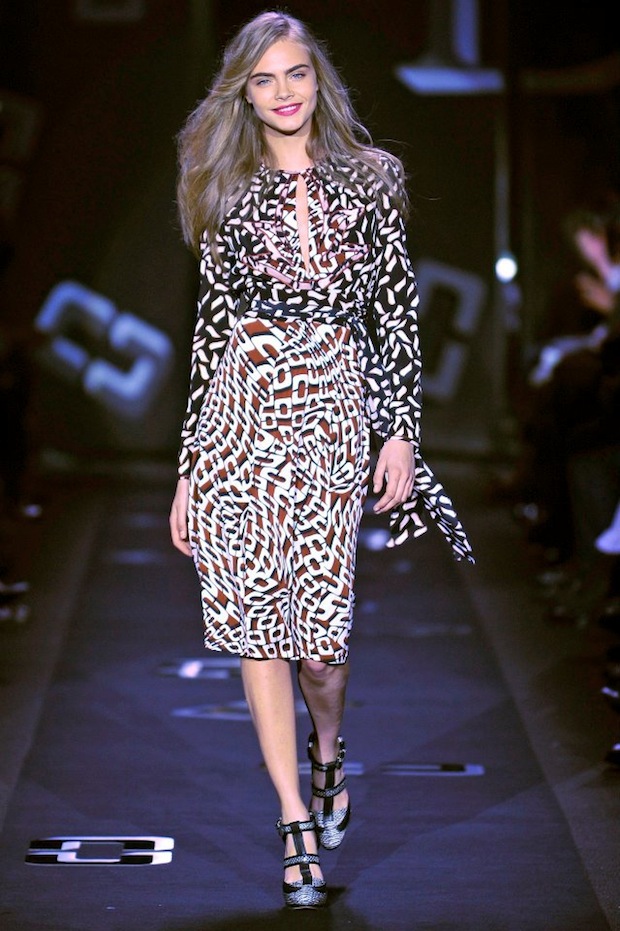 DVF- fall 2013
Here are some of our favorites when it comes to recaps of fall 2013 collections for DVF, Trina Turk, and Tory Burch.
For DVF: "Every woman wants to be glamorous and rock 'n' roll," Diane von Furstenberg told Style.com, "It's not about going to a party. It's life as a party."  It was another successful glam rock collection for Furstenberg - wild with animal prints, her classic graphic wrap dresses, and touches of metallic and fur.  DVF's fall 2013 collection is wearable, sexy, and of course - the epitome of hard rock glamour.
For Trina Turk: it was the designer's first time to present at Mercedes-Benz Fashion Week.  The collection was certainly more streamlined, rich, and seventies-inspired with less Palm Springs flair.  "It's a conscious decision to upgrade," Trina Turk told Style.com, "We're taking ourselves a little more seriously and felt this was worthy of being shown on a larger scale."  The rich purple and reds, gorgeous tweeds and trousers have left us longing to shop our Trina Turk boutique at Highland Park Village this autumn.
For Tory Burch: Tory Burch's fall 2013 collection was inspired by the works of artist Gustav Klimt. It's infused with dragonfly prints, Art Noveau inspiration, and scarab designs.   Our favorites?  The rich purple hues and gorgeous red ornament, the black and white print florals, and the beautiful long sleek streamlined evening gowns.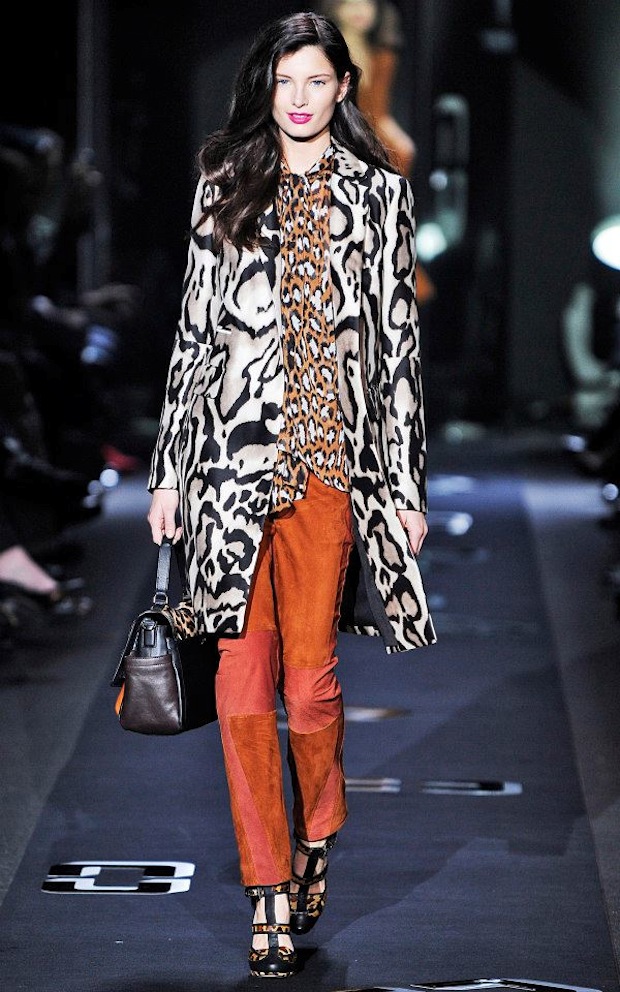 DVF - fall 2013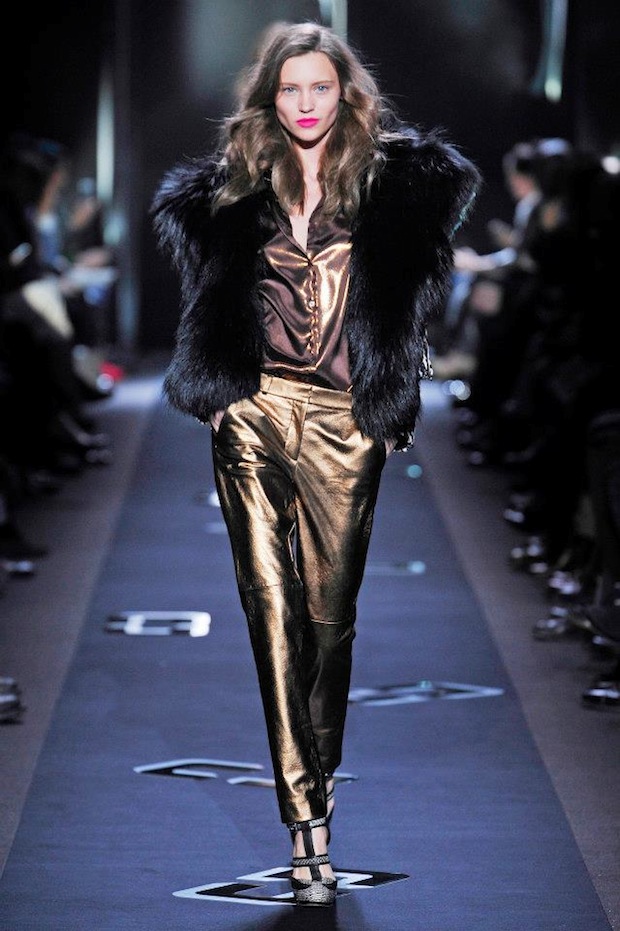 DVF - fall 2013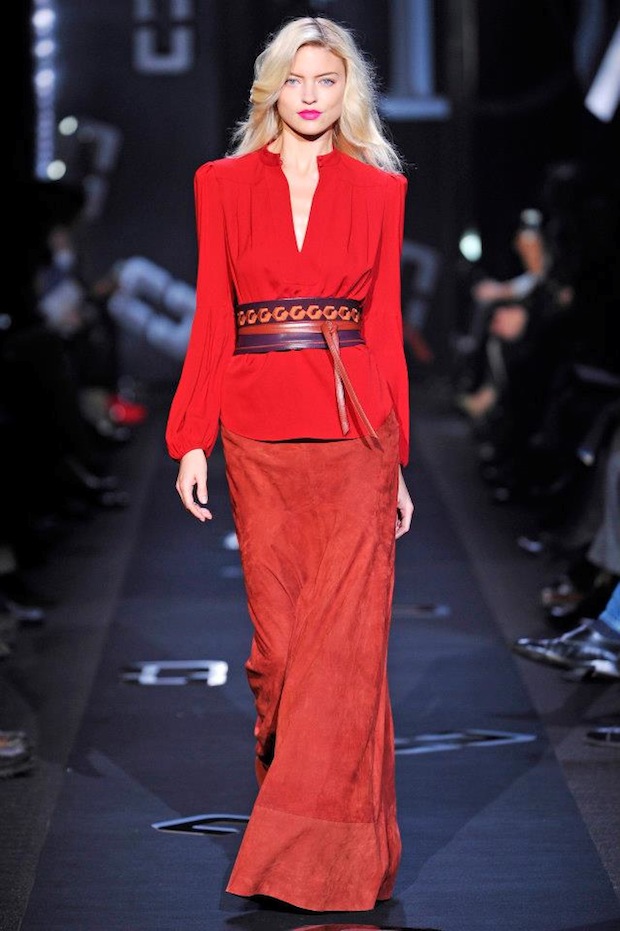 DVF  - fall 2013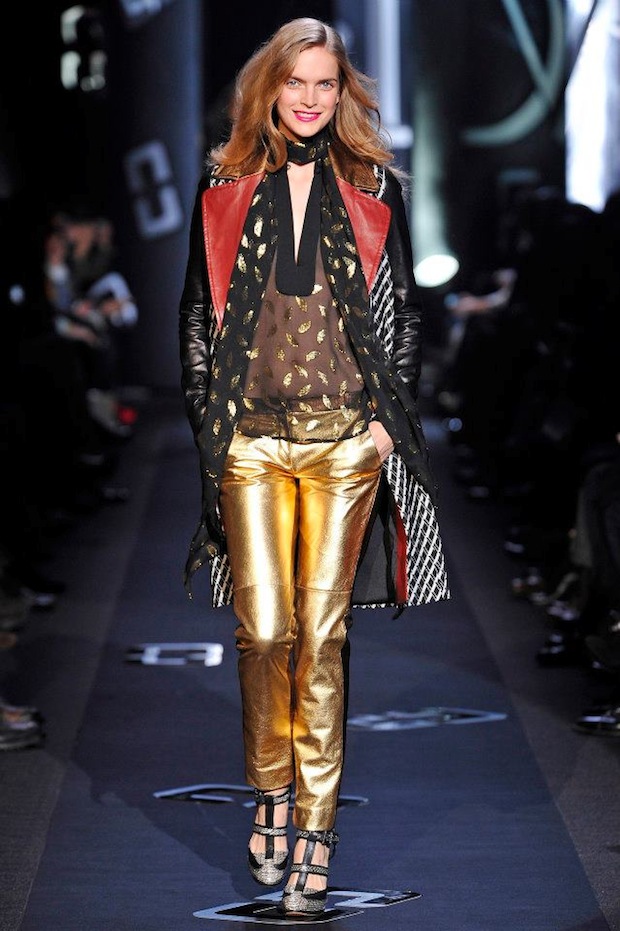 DVF- fall 2013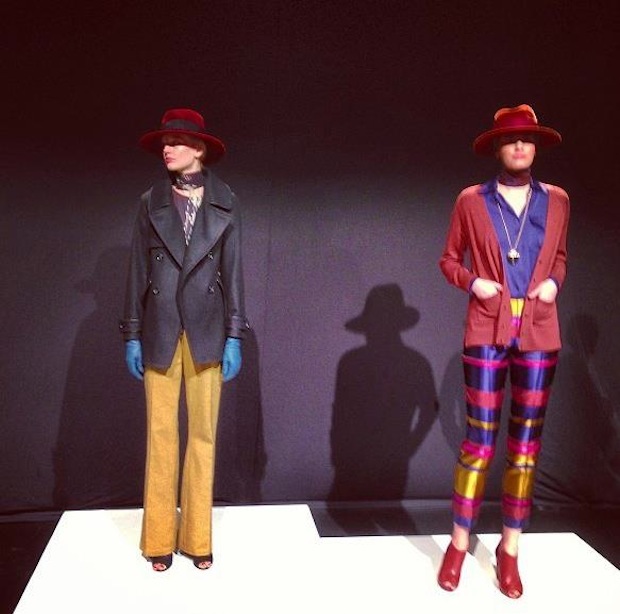 Trina Turk - fall 2013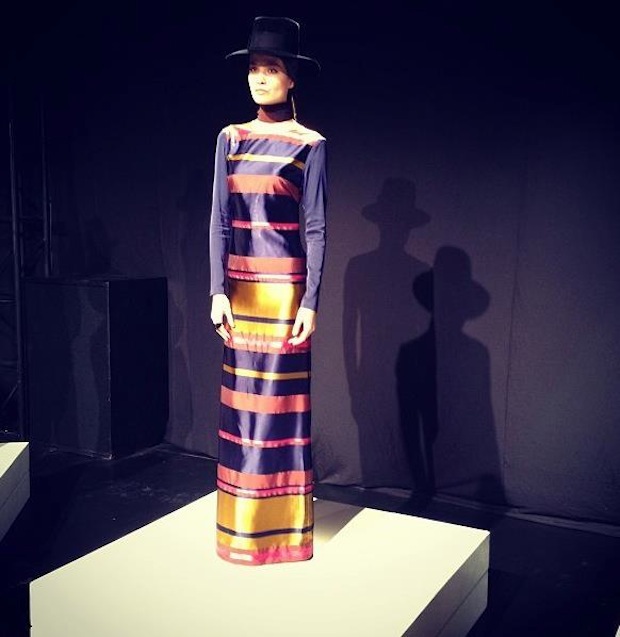 Trina Turk - fall 2013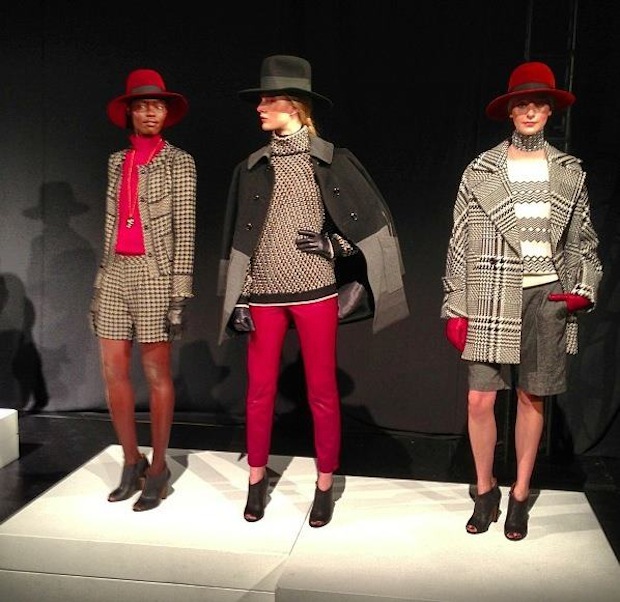 Trina Turk - fall 2013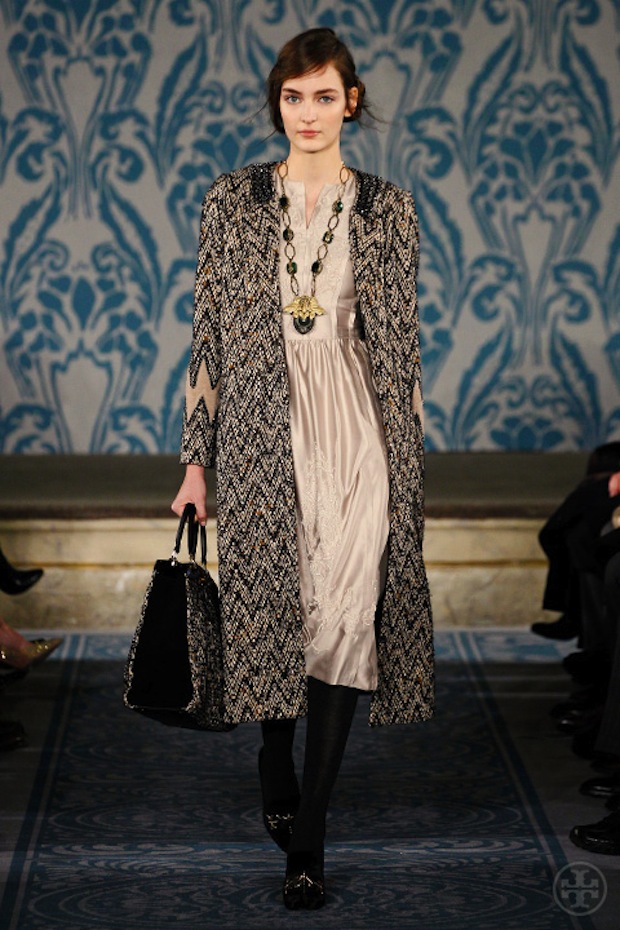 Tory Burch - fall 2013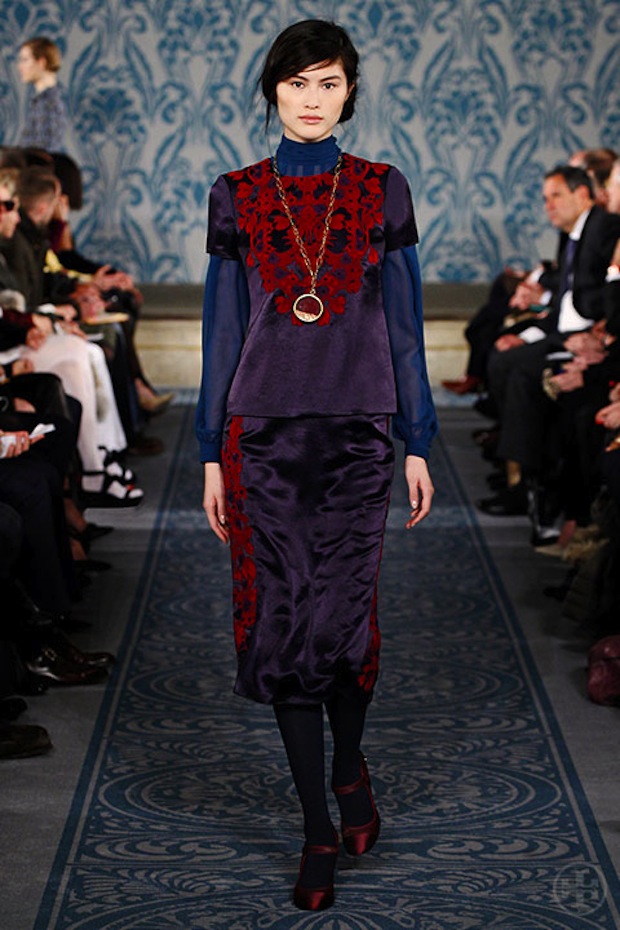 Tory Burch - fall 2013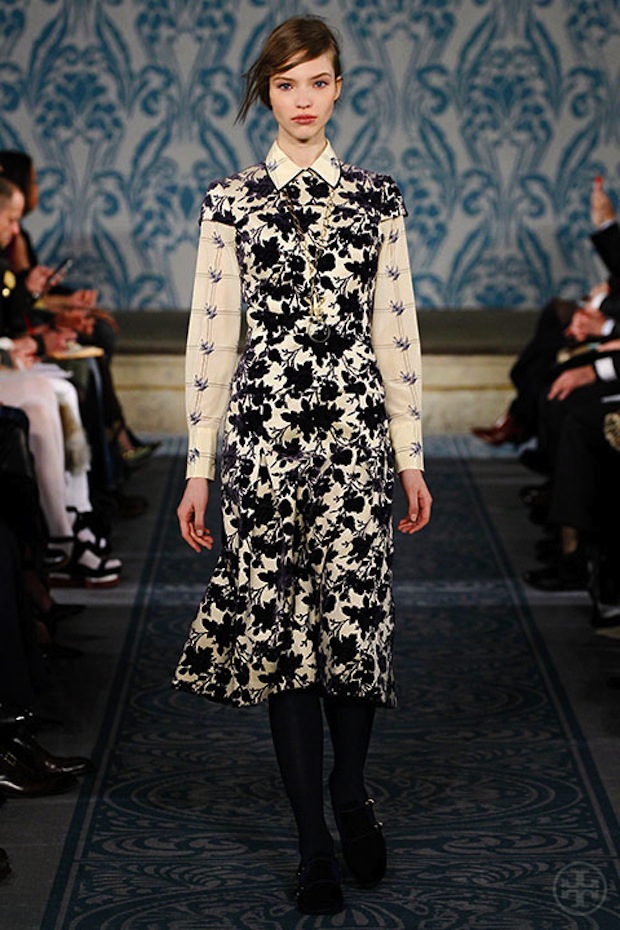 Tory Burch - fall 2013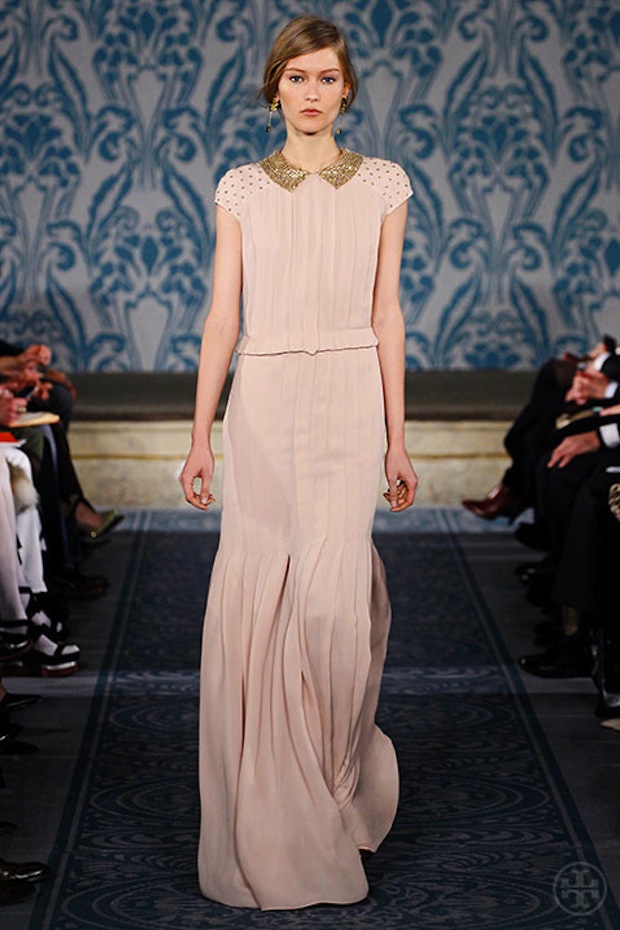 Tory Burch - fall 2013
*images from style.com