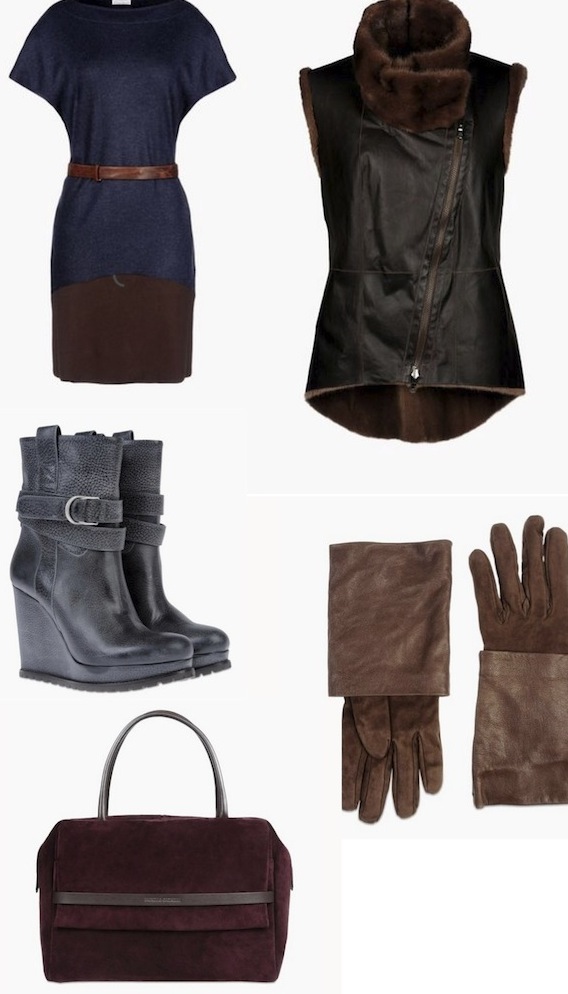 clockwise from top left: Cucinelli Dress, Cucinelli Vest, Cucinelli Gloves, Cucinelli Handbag, Cucinelli Boots
This fall is all about rich colors and textures, and the clothing options here in Highland Park Village are endless. We are seeing plenty of burgundy and navy tones, and leather is back this season in high demand. All of these trends (plus the classics!) can be found at the newly opened Brunello Cucinelli. The luxe Italian line, known for its masculine statement pieces, has a bevy of items that would lay the foundation for some ultra-chic outfits.
Here are a few items from the Fall/Winter 2013 collection that would take us seamlessly into fall.