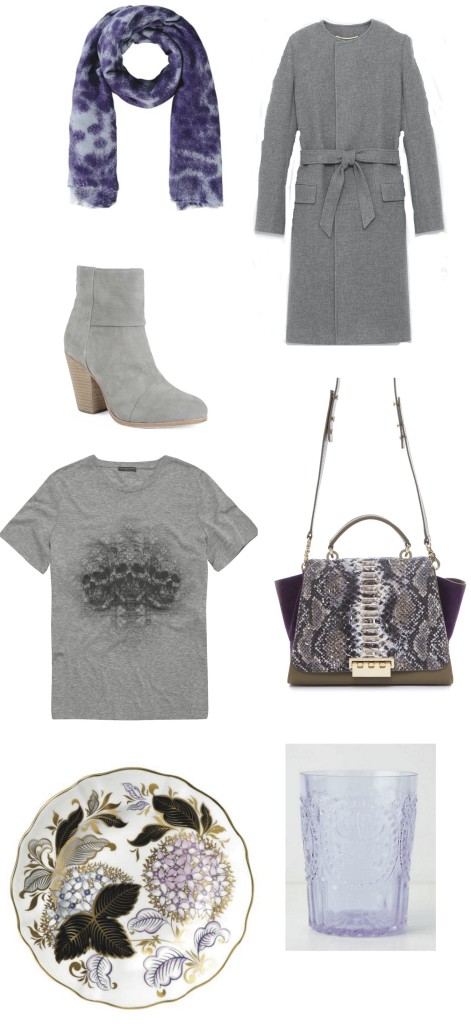 from top left:  Stella McCartney Scarf, YSL Coat, Suede Top Handle bag, Anthropologie Fleur de Lys Tumbler, Detailed Plate, Alexander McQueen T-Shirt, Rag & Bone Boots  
Do you ever look in your closet and your mind goes blank as to what to wear? We sure do. As a way to combat these outfit doldrums, we are kicking off a new series here on Style and Social dedicated to color combinations that you might not immediately pair together. For our first post, we're taking a look at combining lilac and grey. Grey is such a versatile color, but we often resort to pairing it solely with black or white for a neutral look. Juxtaposing the hue with a pop of purple is an easy way to create a stand-out look. Here are a few pieces that are on the top of our fall wish list.
We also love the Tory Burch Serena sweater and LAFCO Lavender Iris Soap.