We're just over halfway through the year and it's the perfect time to refresh your home before holiday decorating takes precedent. Picking small, but prominently displayed and useful items is key to making a quick and easy change in any room or area. Additions feel fresh and thoughtful when they're seasonal, customized or come in bright pops of color. Here, we've selected 7 home accents, all priced under $150, ideal for a mid-year revamp to any space.  
MADISON – Family Room/Couch
A vibrant new throw, like this pom pom one by Shiraleah Chicago, can completely change the feel of your family room or seating area, $145 at MADISON.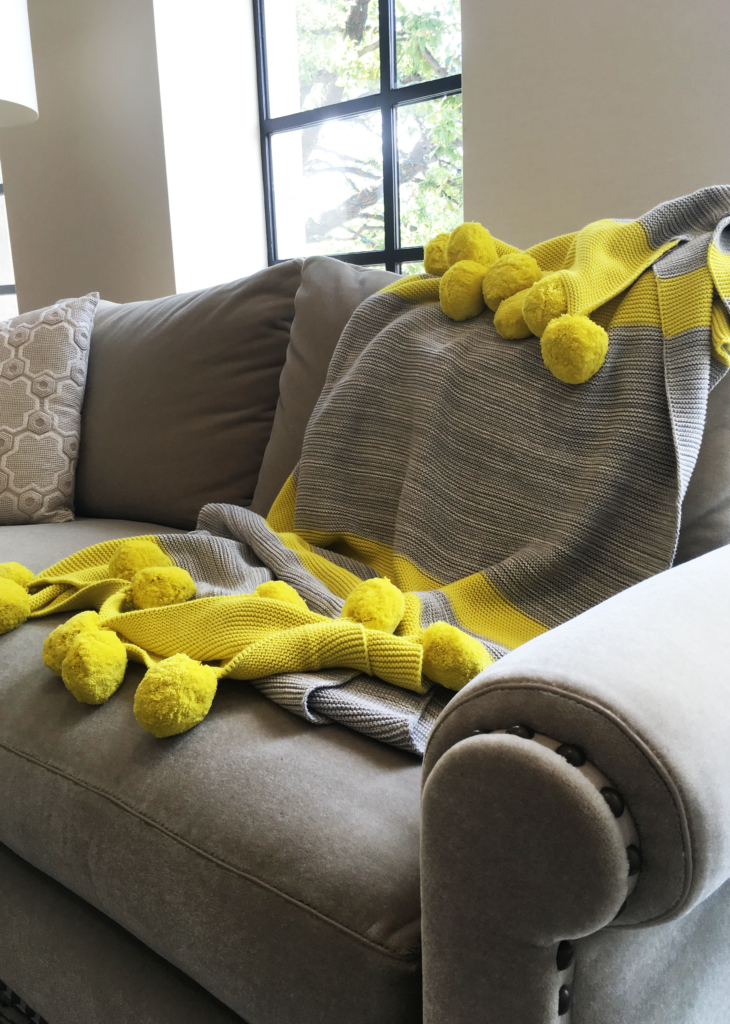 Anthropologie – Dining Room
Elevate your stemware by swapping it out for gold rimmed glassware like these from Anthropologie. Accent with gold rimmed coasters and every drink, from water to spirits, will feel a little bit fancier. From left to right, Undertone Stemless Wine Glass, $16; Annecy DOF Glass, $12; Georgette Highball Glass, $18; Georgette Glass, $18 atop Pasatiempo Coasters, $10 each.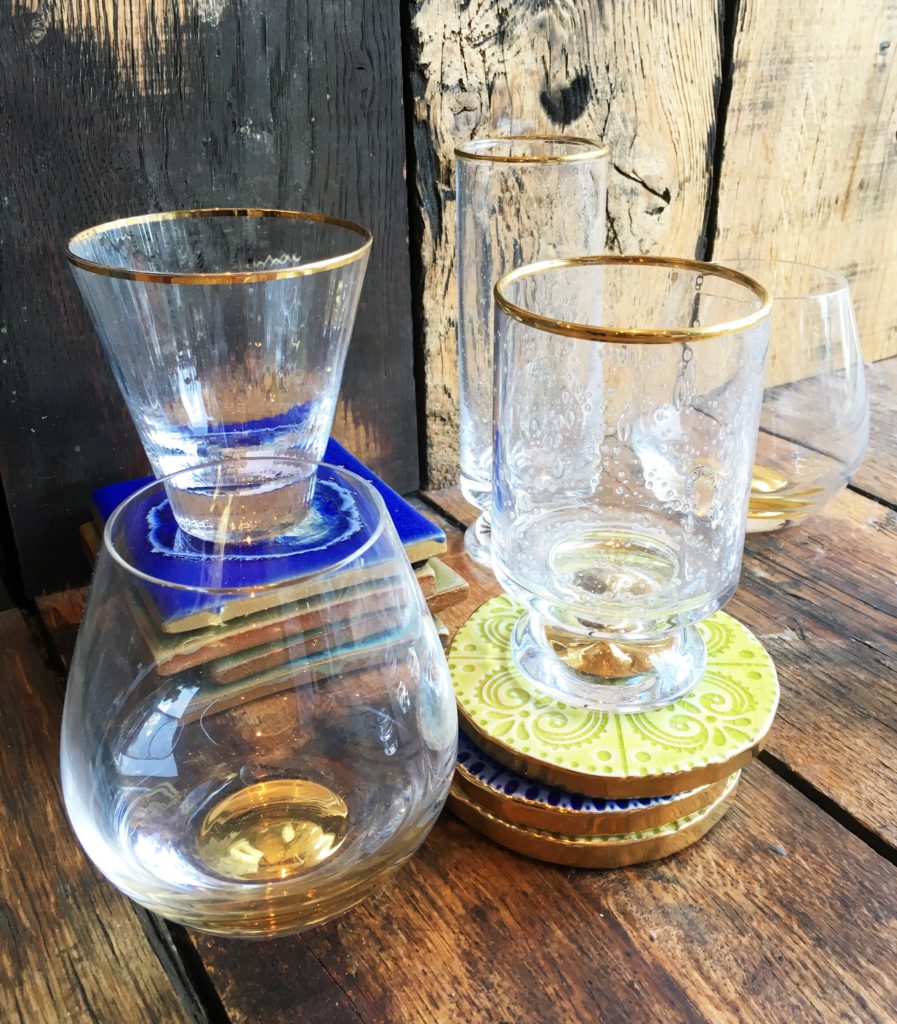 MARKET – Coffee Table
More is more when you double up on complementing Missoni Mediterraneo Candles in their classic striped pattern, available in a range of scents for $88 each at MARKET.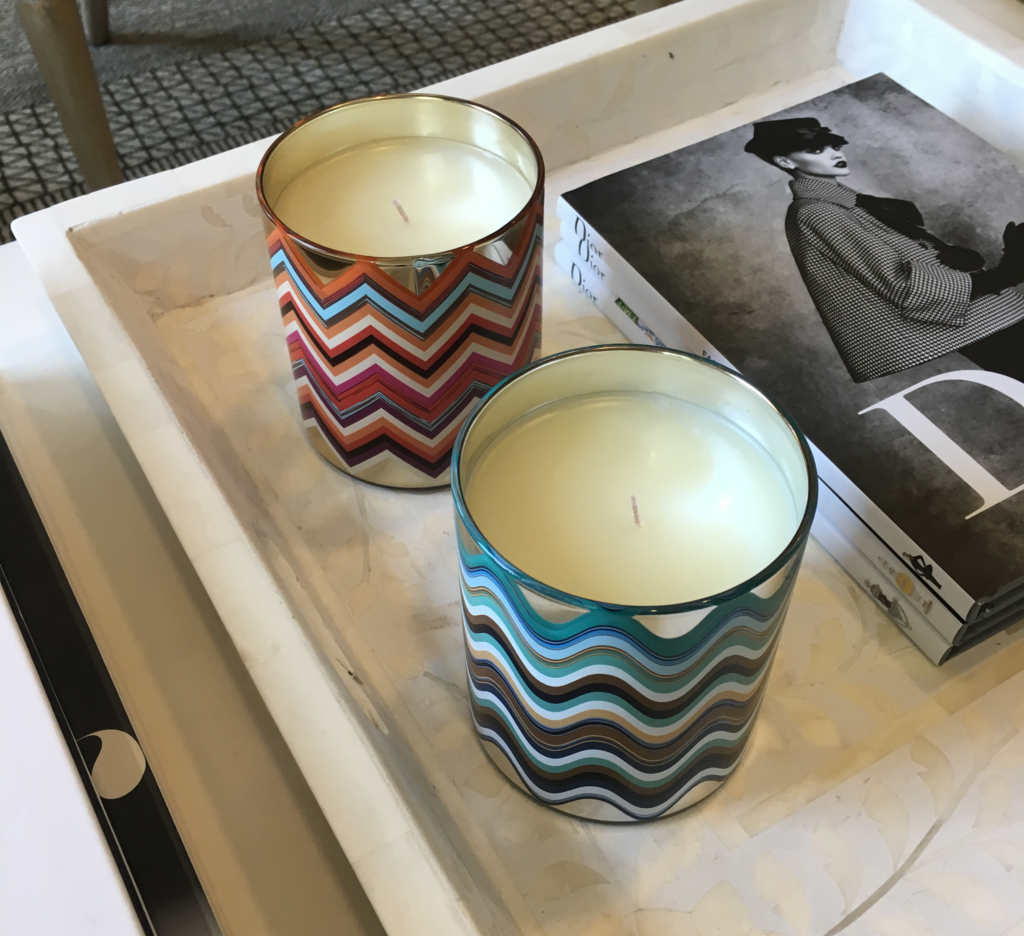 Five & Ten – Bedroom
Add a fun print and personal touch to your bedroom with Gaia Hand Woven Accent Pillows which are made from vintage African mud cloth and support a worthy cause, $130 at Five & Ten.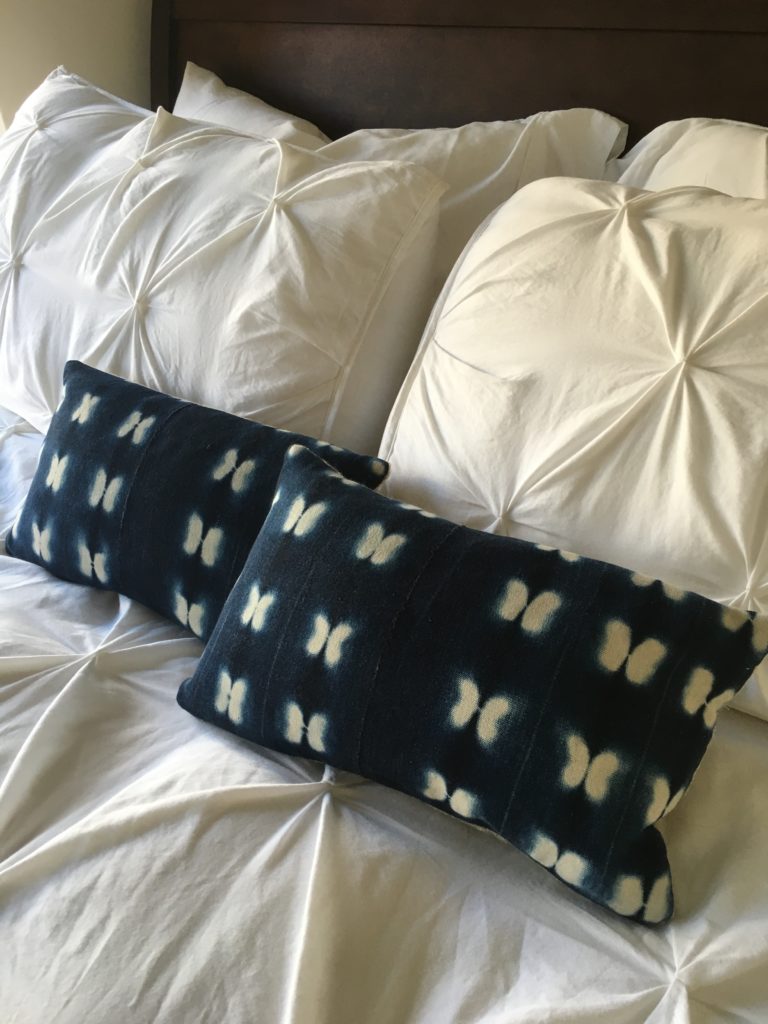 Avant Garden Floral Arrangement – Master Bathroom
Brighten up your morning routine by adding a pop of color and a sweet scent to your master bath using a bold seasonal arrangement. Pictured here are lavender hydrangeas, light pink peonies, red charm peonies, orange double and fuchsia tulips, cherry love roses, free spirit roses, lavender freesia and sprigs of mint for $150 at Avant Garden.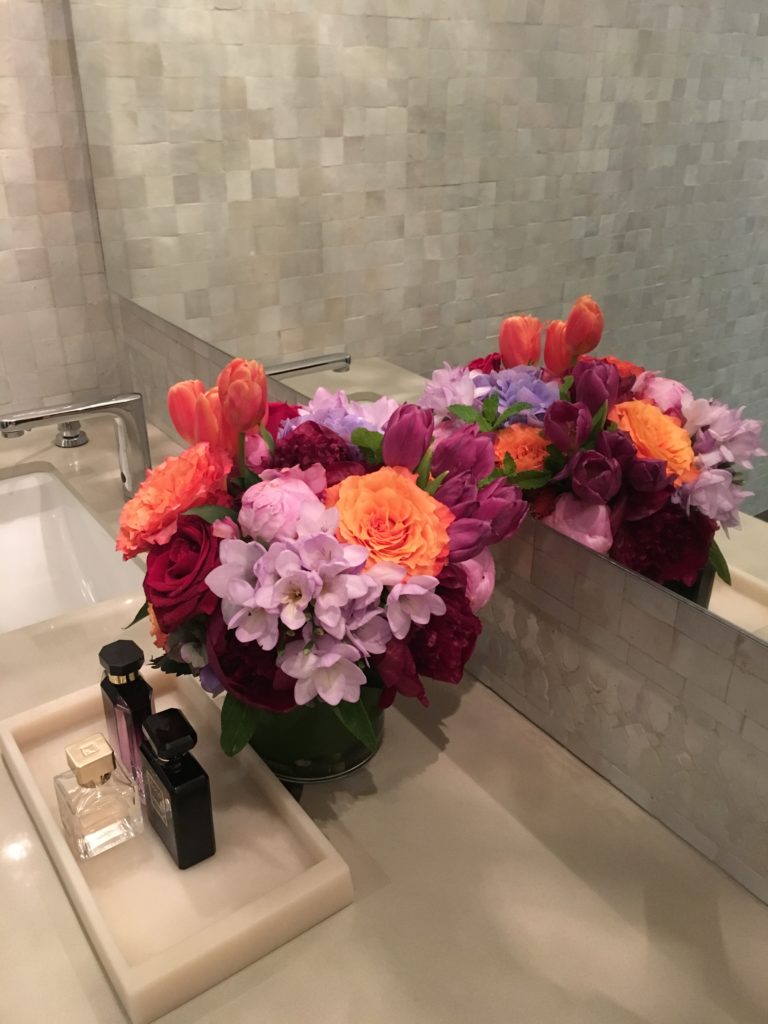 St. Michaels Women's Exchange – Console Table
Set the tone for your home with stacked books on a topic you love on your entryway console. Ranches of the American West, $45 and Hill Country Houses, $50 at St. Michael's Women's Exchange.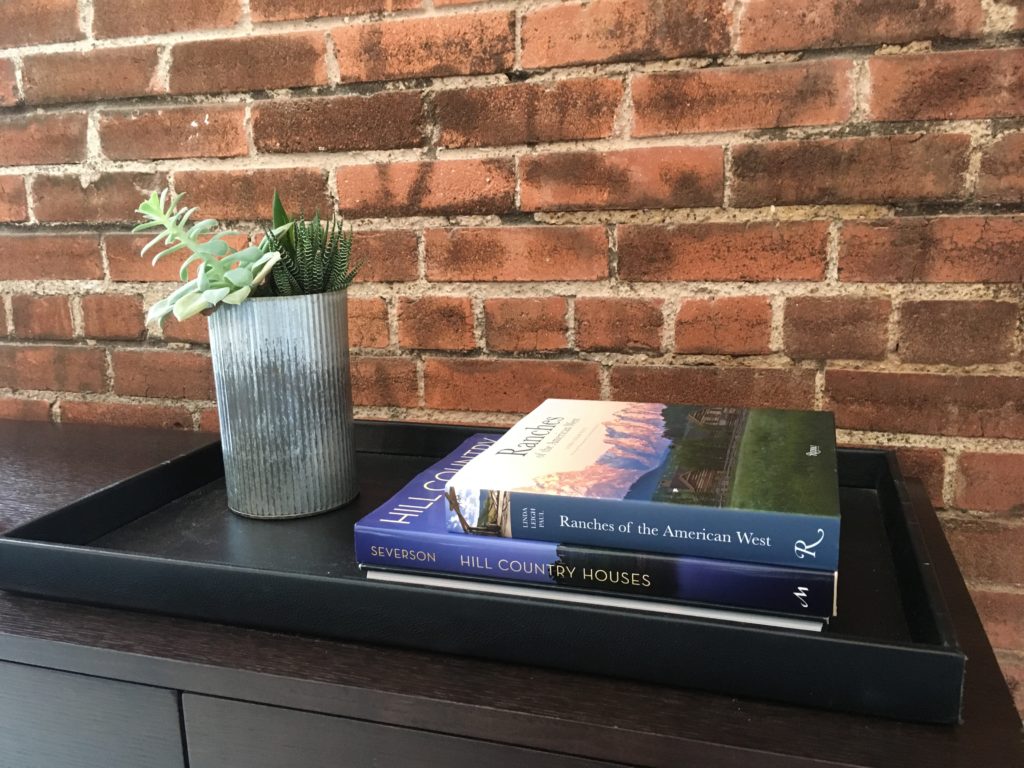 Ellis Hill – Office/Desk
Personalize your office with monogrammed accessories like this round tray, $40 and oversized notepad, $42 at Ellis Hill.