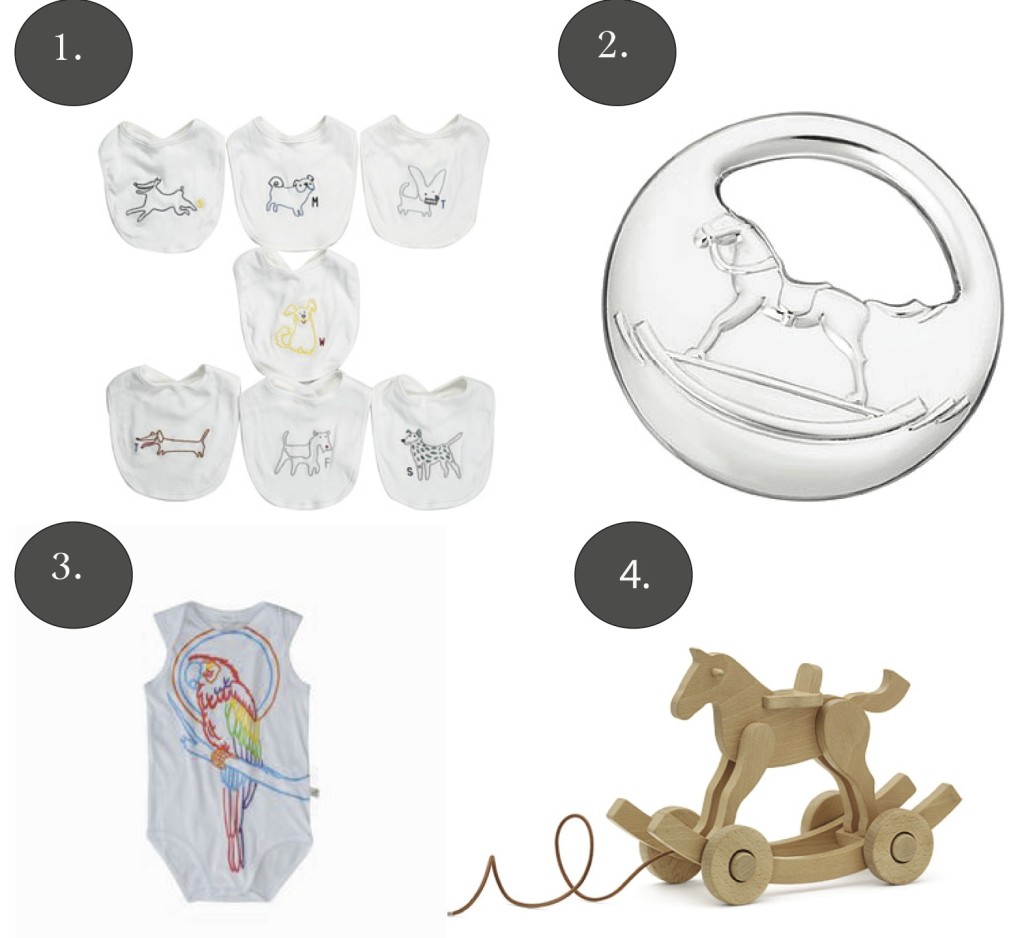 1.  Stella McCartney Bib Set 2. Rattle - Hermes 3. Stella McCartney Onesie 4. Hermes Toy Horse 
If you're like us, you know a handful of moms-to-be. With a plethora of baby showers and births in the coming months, we are hard at work picking out the perfect gift.  Whether you celebrate the baby months before its due date or shower it with love once the bundle of joy arrives, baby gifts are some of our favorite to give. Everything is cuter in miniature form, and just because a newborn is pint size, that doesn't mean they can't be fashionable.
Be sure to swing by Highland Park Village this summer for all of your newborn needs.