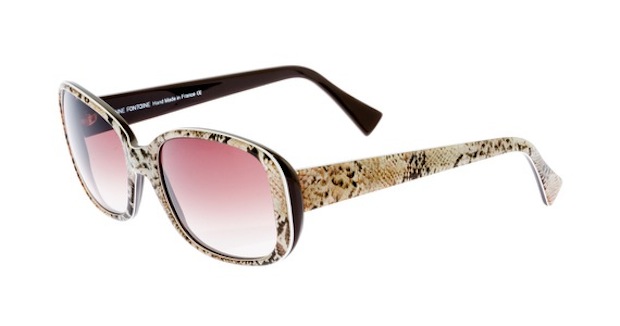 Anne Fontaine SOLAR LINE is retro in spirit and the collection is inspired by the 1960's and 70's. Anne's sunglasses look and feel high- end and are rich in color tone, quality and capture the spirit of the brand. They are adorned with her signature floral or metallic bow jewelry on the arms of the frames. Made in France, the collection of sunglasses is high quality.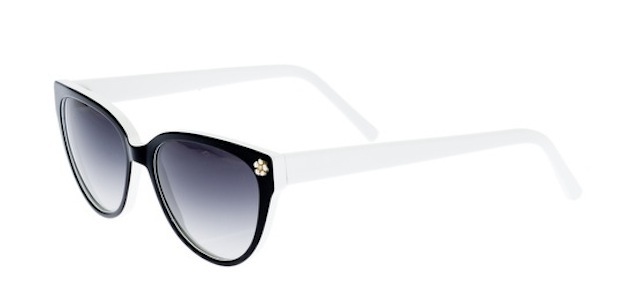 The history of the craftsmanship behind the sunglasses begins in the 1960's, with the creation of a small factory manufacturing eyewear frames made to measure. In 1980, the factory's strong reputation in the industry of eyewear allows the company to work with the greatest fashion houses such as Yves Saint Laurent and Sonia Rykiel.
 Always looking for innovations, the manufacturing plant is a pioneer in the use of materials until now unused in the eyewear industry such as wood, tortoise shell and buffalo horn. With a fleet of ancestral machines and craftsmanship, the factory produces frames for luxury brands both French and foreign. It positions itself as a unique player who's origin in the manufacturing of quality eyeglass frames.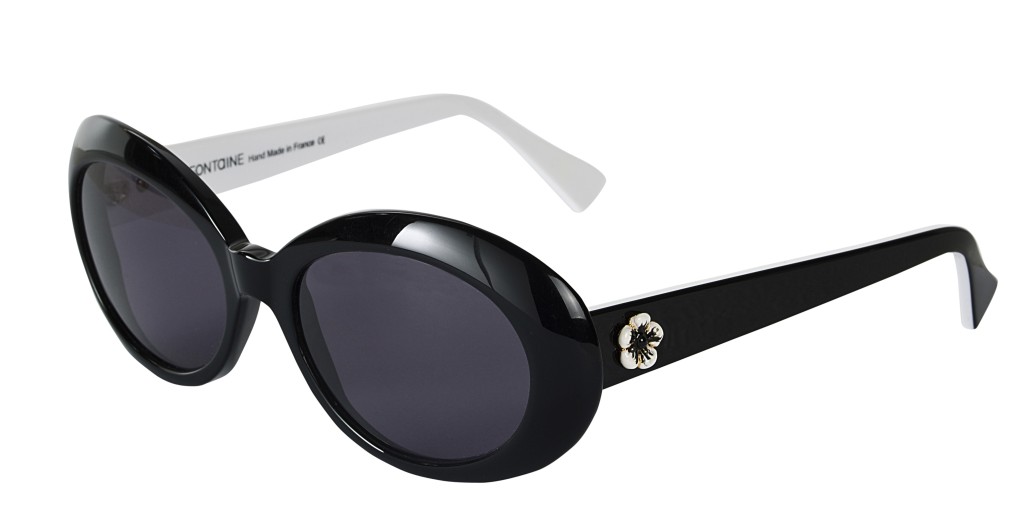 It takes between six and nine months to design and manufacture an eyewear collection. Every step is handmade and takes time. Anne Fontaine eyewear are made of cellulose acetate also known as Zyl. The particularity of this material is that it is flexible while being super resistant and without deforming.
The frames and arms are placed in big wooden barrels full of ceramic balls for one week cycles in order to shape the frames and make their polished and shiny appearance. WATCH a video about Anne Fontaine sunglasses here.